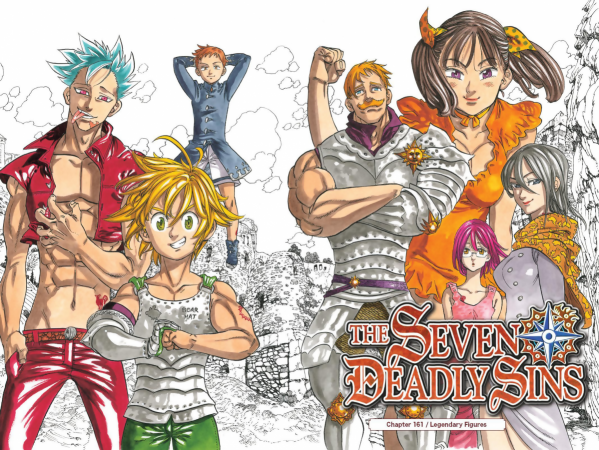 Popular manga series "Seven Deadly Sins" is all set to get another season of anime adaptation. The series, which is originally known as "Nanatsu no Taizai" in Japanese, was adapted into a four-episode original video animation and now, fans are eagerly looking forward to Season 2 of the anime series based on the manga chapters.
The anime series will be officially announced in the 43rd issue of Kodansha's Weekly Shōnen Magazine. The special episodes were written by Nakaba Suzuki and were based on The Seven Deadly Sins - Signs of Holy War. It was received well by both fans and critics.
The crew that worked on the special episodes was entirely different from the one that worked on Season 1. The first season was directed by Tensai Okamura, while the special episodes were directed Tomokazu Tokorowill. However, the voice artists for both the series were same as well as the chief animation director, Keigo Sasaki.
The character of Ban in both the series was voiced by Tatsuhisa Suzuki, who is known for voicing several prominent animated characters like Erio Falcone in Kobakawa, Fujita Yuugo in Kami-sama no Okao and Noctis Lucis Caelum in Final Fantasy XV.
Suzuki has also voiced for several TV series like in Ace of Diamond as Yuuta Mishima, in Black Butler part I and II as Viscount Druitt and in Brynhildr in the Darkness as Kurofuku.
The recap of Season 1 and special episodes is available online and viewers can also watch it on Crunchyroll, Netflix and other online streaming services. The exact air date and storyline of "Seven Deadly Sins" Season 2 is yet to be revealed. Recent rumours state that Season 2 will get an early 2017 release date.