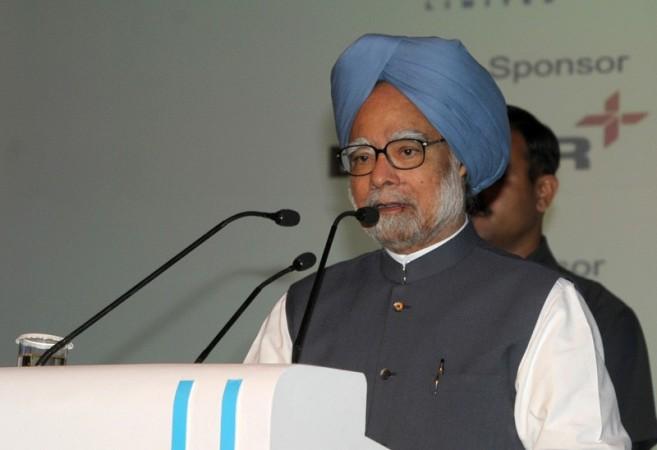 Prime Minister Manmohan Singh stressed on the challenges the country faces from internal forces at the Conference of Chief Ministers on Internal Security on Monday.
The PM said that the internal security situation has been satisfactory since their last meeting in February 2011. He thanked the states and the Centre for the efforts in maintaining peace and harmony but said that so much is required to be done.
"Serious internal security challenges remain. Threats from terrorism, left wing extremism, religious fundamentalism, and ethnic violence persist in our country. These challenges demand constant vigilance on our part. They need to be tackled firmly but with sensitivity. The forces behind them must not only be contained but should also be effectively rolled back," said Manmohan Singh at the Conference held in New Delhi.
The PM said that security concern in some states is still huge though the number of deaths fell in 2011. He also mentioned the incidents where the Left Wing Extremist groups attacked civilians, including abducting foreign nationals.
"The year 2011 was a better year than 2010 in terms of the number of deaths caused by Left Wing Extremist groups. But we still have a long way to go, both in terms of including people in the affected areas in our growing economy and society, and in terms of providing them with adequate account of security," he said.
Manmohan Singh said law and order situation in Jammu and Kashmir has improved considerably but situation is some North Eastern states is still complex. He, however, expressed optimism saying that some insurgent groups in the North East are open to amicable solution.
The PM stressed on fighting terrorism.
"Like other internal security matters, we need joint and coordinated efforts to deal with the challenge of terrorism, whatever be its origin, whether internal or external, and whatever its motivation. This is a struggle in which we cannot relax. When we see turbulence in the region and growing factors of instability around us, we must strengthen our defences against terrorism. Today, terrorist groups are nimble, more lethal than ever before and increasingly networked across frontiers," he said.
Manmohan Singh also said that they would discuss the controversial National Counter Terrorism Centre on May 5 in a separate meeting, as suggested by some Chief Ministers.