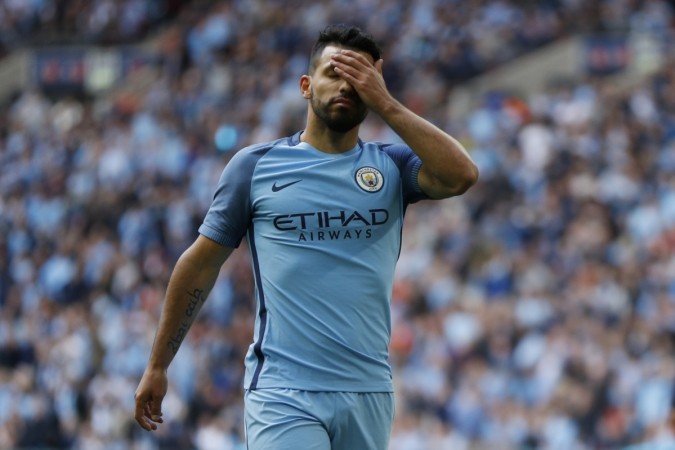 Manchester City and Argentine star Sergio Aguero, reportedly, has been seriously injured in a car accident in The Netherlands.
The striker seems to have fractured his rib in the car crash despite wearing a seat belt. He was travelling towards the airport in Amsterdam after attending a concert on Thursday (September 28). He was seated inside the taxi when the accident happened.
As of now, neither Manchester City nor Argentina football team have made any official announcement on the matter. However, Aguero's former club, Independiente took to Twitter and wrote, "Strength and quick recovery. All Independiente is with you in this difficult time."
If the reports are to be believed, such kind of tragic accident will come as a huge disappointment for both his present club, Manchester City and the national team.
The striker is sure to miss the upcoming clash against Chelsea over the weekend in the Premier League.
Aguero's absence means there will be great pressure on Gabriel Jesus to shoulder responsibility and help Manchester City maintain their impressive form in the Premier League. They are currently on top of the table.
One is not certain as to how long will he take to recover. The sooner he gets fit, the better it is for both Manchester City and Argentina.
It is not only club matches, which Aguero will miss, but Argentina have some important World Cup qualifiers as well. They are set to face Peru and Ecuador on October 5 and 10 respectively. Such kind of news could not have come at a bad time for Argentina, who are at fifth place. They are yet to ascertain their World Cup berth as well.