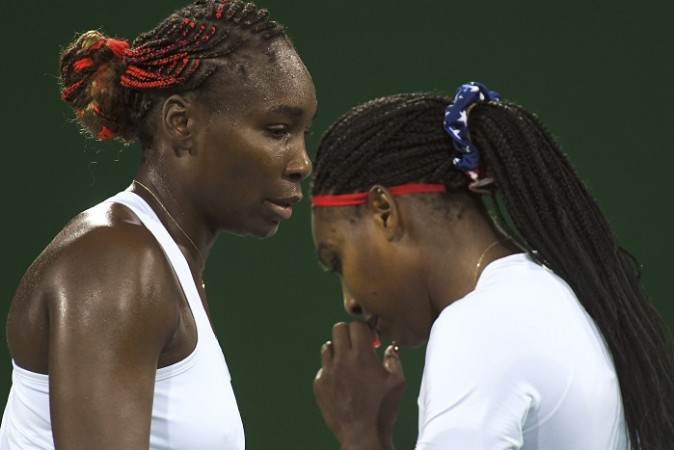 Serena Williams vs Venus Williams – a rivalry that has dominated women's tennis over the last couple of decades and just when everyone thought the rivalry was done, what with Venus seemingly well past her best, the two sisters decided to have another crack at a Grand Slam final together and against each other.
Venus and Serena seal their places in Aus Open final
While Serena's entry into the final is far from a surprise – indeed, it would have been a shock had she not made it, purely because she is expected to win every tournament she enters – Venus' place in this women's singles Australian Open final was far from predictable.
Seeded 13 in the tournament, Venus had put up some strong performances last year and this to suggest she could make it to the second week of a major, but for the seven-time Grand Slam champion to reach a final was a little surprising.
After struggling through her opening round, though, Venus has been outstanding in this year's Australian Open, even if she has been a little lucky to not face too many seeded opponents – she has played only one in the entire tournament so far, the No.24 seed Anastasia Pavlyuchenkova in the quarterfinals.
However, you can only beat what is put in front of you and beat them she has, with her semifinal win over the in-form Coco Vandeweghe particularly impressive. After dropping the first set in a tie-breaker, Venus brought out her big-match resolve and her ever-improving fitness to the fore to keep her American compatriot at bay.
With Venus' place in the final assured, Serena played like a woman possessed in her semifinal on Thursday, barely allowing Mirjana Lucic-Baroni, another fairytale story in Australian Open 2017, a chance in the match.
If Serena, who has a 16-11 head to head record over her sibling, plays like that, even Venus will find it difficult to stay with her younger sister. The key will be to frustrate the world number two on her serve and force more mistakes out of her racquet as a result.
As good and powerful as Venus is, the older Williams will not be able to stay with Serena, if the younger Williams is in the kind of mood that she was in in the semifinals.
"It's the one time that I really genuinely feel like no matter what happens, I can't lose, she can't lose. It's going to be a great situation," Serena said of the two sisters facing off in the final of the 2017 Australian Open.
The last time these two players met at the Australian Open was way back in 2003, also in the final, with Serena coming out on top in three hard fought sets. If Venus finds her rhythm early and throws Serena off her game, you feel this could end up being another absolute classic.
Australian Open 2017 women's singles final schedule: Serena Williams vs Venus Williams.
Date: Saturday, January 28.
Time: 7.30pm local time (2pm IST, 8.30am GMT, 3.30am ET).
Venue: Rod Laver Arena, Melbourne Park.