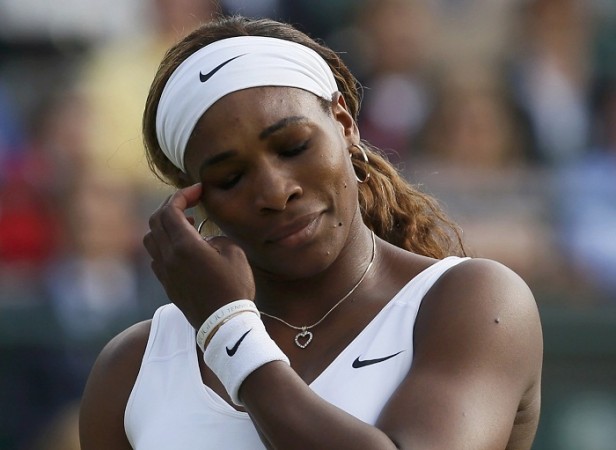 After a rather disappointing exit from this year's Wimbledon, in both the singles and the doubles, Serena Williams is now all set to miss playing at the Swedish Open, starting 13 July, owing to a slow recovery from a viral illness that she contracted during her stay at Wimbledon.
In what appeared to be a serious bout of infection, Serena withdrew from the Grand Slam after the third game, when she appeared to be dizzy and served out a couple of double faults. She even called for medical assistance before making a rather quick exit from the venue, which came in as a surprise to several fans of the two sisters, who are quite popular on the women's double's circuit.
Amidst rumors of her possible pregnancy through coach and boyfriend Patrick Mouratoglou, Serena seems to have hit quite a rough patch in her career and it is hard to digest the fact that, as a 17 times grand slam winner, she has not made any headway this year.
She has failed to challenge at the Grand Slams this year -- losing to Ana Ivanovic at the Australia Open, and then at the French Open where she failed to beat the unseeded Spanish player Gabriel Muruguza in as early as the second round.
Another point to note here is that, Serena happens to be the current reigning champ at the tournament and it will be rather disappointing to have the former winner not take part in the championships this year.
While in an official statement, Williams had this to say about her withdrawal from the tournament. "I have decided not to play in Bastad next week because I am still not at 100 percent. I want to be in top physical shape to compete and I expect to start training next week.
"I want to thank all of my fans in Sweden, and everyone associated with the Collector Swedish Open for their support and understanding. It was my favourite spot to play last year and I am deeply saddened I cannot return. But there is always next year, and believe me, I look forward to it."