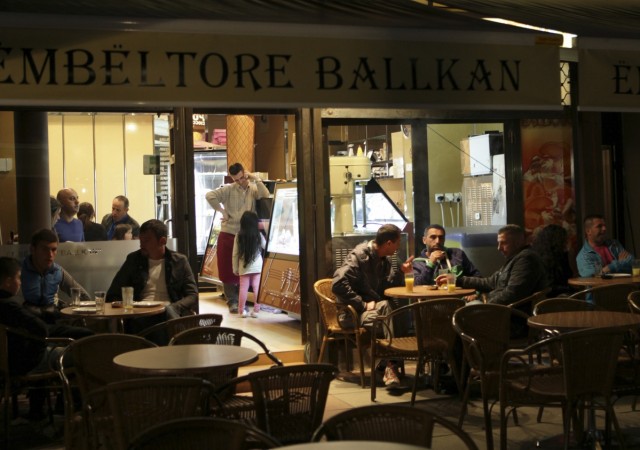 Five people were killed and around 20 injured when a gunman opened fire in "Makijato" cafe in north Serbia on Saturday. The suspect has been arrested, the police said.
According to the Associated Press, the shooting took place around 1:40 a.m. local time in a village located near the town of Zrenjanin, around 50 kms northwest of Belgrade.
A statement released by the police said that the gunman, identified as ZS, murdered his wife and another woman before randomly shooting at other customers in the cafe.
The wounded have been taken to hospitals located near Zrenjanin and Novi Sad. Seven people had to be operated upon and they were in a serious condition, doctors in Zrenjanin said.
The man came to the cafe and saw his wife sitting with her friends, witnesses said, the AP reported citing Serbia's state TV. He then went home and returned with a gun.
"He just pulled out a gun and started shooting, first into the air... It sounded like firecrackers at first... Then the guy next to me fell down and others started falling down. It was total chaos," Svetozar Manojlovic, one of the witnesses, was quoted by the agency as saying.
Nebojsa Stefanovic, the interior minister of Serbia, apparently said that the customers at the cafe managed to take the gun from his hand while he was trying to run away. The police then reached the spot and arrested the man, he said adding that jealousy might moved him to carry out the attack.
He further added that the automatic weapon used by the gunman was illegal and called for all citizens to surrender illegal weapons, which many own courtesy the Balkan wars.
"This was completely unexpected... There were no signs at all, people tell us that he was completely calm and normal," Stefanovic was quoted by AP as saying.