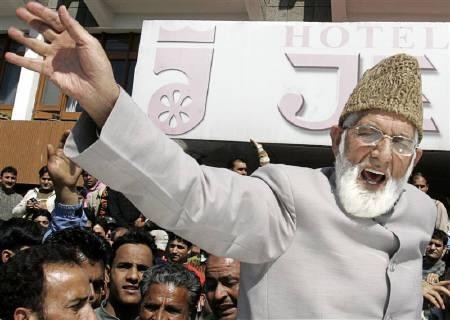 Syed Ali Shah Geelani, the 87-year-old separatist leader and chairman of the All Parties Hurriyat Conference (APHC), was arrested by the police at 12:40 p.m. outside his residence at New Airporat Road in Kashmir for defying house arrest while attempting to lead a march towards Anantnag. He was taken to Humhama police station.
The APHC, which is a conglomerate of separatist parties in Jammu and Kashmir, had earlier announced that on Monday (July 25), people in large numbers should move towards south Kashmir's Islamabad district and march in a rally to be held at Lal Chowk after the Zuhar (afternoon) prayers are concluded in order to express solidarity with the people there and pay tributes to the killed during the recent unrest in the Valley.
This is a developing story.