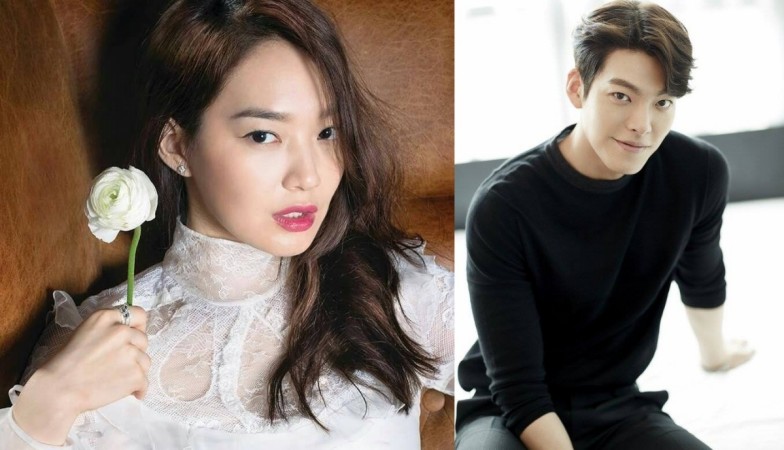 With just a few hours left for the 11th annual Seoul International Drama Awards (SDA) to begin, K-drama fans are curiously waiting for the attendees' list. They are especially looking for their favourite power couples, such as Lee Min Ho and Suzy Bae, Yoon Hyun Min and Jun So Min, Park Shin Hye and Lee Jong Suk, Song Joong-ki and Song Hye-kyo, as well as Shin Min Ah and Kim Woo Bin.
While the organisers of the event, Korean Broadcasters Association and Seoul Drama Organizing Committee, have already revealed the names of a few celebrity participants, they are yet to release the complete list.
Yang Min-a a.k.a Shin Min-a of "Oh My Venus" fame, and "Descendants of the sun" star Song Joong Ki a.k.a Hangul are among the Korean actors who have confirmed their presence at the annual award ceremony. However, it remains to be seen if the two will surprise their fans by attending the event along with their partners, Kim Woo Bin and Song Hye-kyo.
The Seoul International Drama Awards 2016 will be kicked off with red carpet arrivals at 4 p.m. KST on Thursday, Sept. 8, followed by the award ceremony at 5.30 p.m. The event will be live-streamed through the popular Korean broadcasting network, KBS 2TV.
Check out the nomination list of SDA 2016 below:
TV Movie
Adidas vs. Puma – That's the Name of the Game!
First Response
Don't Leave Me
Little Big Voice
Sabena Hijacking – My Version
Sherlock: The Abominable Bride
Splash Splash Love
The Beginning of Time
Mini – Series
Amigos
Deutschland
Father
Mammon S2
Mr. Robot
Reply 1988
Shereen
The Night Manager
Serial Drama
A Scholar Dream of Woman
Endless Love
Lord of Shanghai
Moses and the Ten Commandments
My Lovely Hope
Orphan Flowers
The Roots of Throne
The White Slave
Comedy
Baskets
La Famiglia
Life in Pieces
Servant of the People
Best Director
Douglas Mackinnon
Edward Berger and Samira Radsi
Alexandre Avancini
Kyunghwan Jin and Namjo Kim
Bernardo Arellano
Susanne Bier
Liliana Bocanegra and Felipe August Paredes
Best Screenwriter
Rupert Henning and Eva Spreitzhofer
Sam Esmail
Claudia Sanchez and Andrez Burgos
Jonathan Krisel and Louis C.K
Ji Hyun Kim
Anna Winger and Joerg Winger
Vivian de Oliveira
Best Actor
Benedict Cumberbatch
Azat Seitmetov
Anthony Wong
Ken Jeong
Antonia Perez
David Fukamachi Regnfors
Ain Yoo
Best Actress
Samia Sassi
Lily James
Lali Esposito
Taylor Schilling
Seul-Ki Kim
Leena Alam Neslihan Atagul