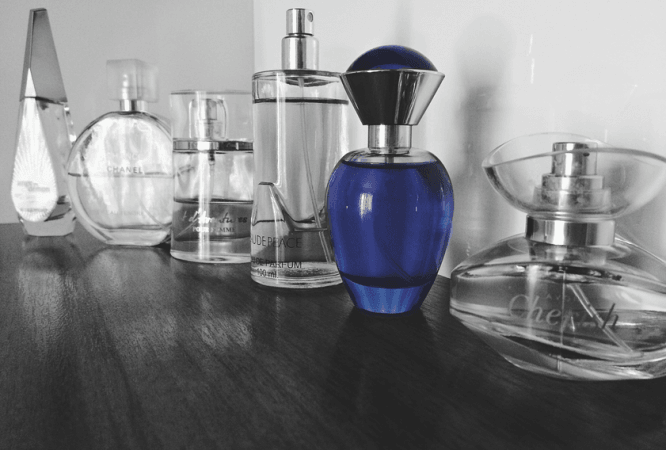 Is excessive body odour constantly bothering you?
Body odour can be sickly embarrassing for you and the people around. It can be a reason why people stay away from you.
If you smell good, it would add to your appeal and socialising is lot more easy then. And, who doesn't love fragrance?
There are thousands of perfumes and deodorants out there in the stores. But choosing the right scent is the most difficult part. Perhaps, it's as difficult as getting the right foundation shade for your face.
From among the numersous brands, we have picked the best fragrances for women. Check out the list below:
1. VERSACE BRIGHT CRYSTAL
This high-end perfume has a floral fragrance that is ideal for daytime wear. It is the best choice of younger girls. But women of all ages enjoy the fruity floral fragrance of this perfume, which comes in a pink bottle.
Top notes: pomegranate, Yuzu and iced accords
Middle notes: peony, magnolia, fresh lotus and floral accords
Base notes: amber extract, red wood and musk
When to wear: This highly seductive perfume is a perfect romantic wear, highly recommended to wear for an evening date. The sensual blend of refreshing pomegranate and yuzu will surely make your man go on his knees.
Price: Rs 5,200.00
Buy Versace Bright Crystal here
2. CALVIN KLEIN ETERNITY AQUA
In 2012, Calvin Klein released a new fragrance—Eternity Aqua for Women, followed by the success of Eternity Aqua for Men. Similar to a cooling breeze of the ocean, this aquatic splendor evokes a refreshing floral fragrance along with fine blend of fruity and floral notes.
Top notes: cucumber, pink lady apples, apricot and white peony
Middle notes: jasmine, tiare, gardenia and magnolia
Base notes: musk and exotic woods
When to wear: Be prepared to get plenty of complements from your friends and colleagues. The fragrance stay for longer. It is perfect to be worn as a casual wear and suitable for women of all skin types.
Price: Rs 3,600.00
Buy Calvin Klein Eternity Aqua here
3. CHANEL COCO NOIR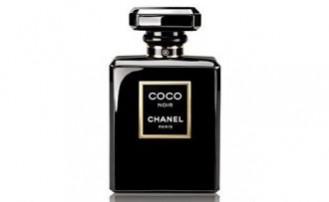 Chanel brings out your dazzling feminine charm with its versatile black Coco Noir. Sure, its uncompromising fragrance will make you fall in love!
Top notes: Grapefruit and Calabrian Bergamot
Middle notes: Tose, narcissus, rose geranium leaf and jasmine
Base notes: Venezuelan Tonka Bean, vanilla, patchouli, sandalwood and white musk
When to wear: Want to smell good at a distance? Then go for it. The luminous, oriental scent with a noble accord adds more sensuality. The classic fragrance of Coco Noir is good for day and night.
Price: Rs 15,950.00
4. MARC JACOBS DAISY
In an effort to bring more consumers to the Marc Jacobs fold, the award-winning fragrance of Daisy gives more intensity while blending youthful sophistication and vintage charm. Marc Jacobs Daisy offers fresh floral notes. Its intense aroma is intoxicating and fetch you more fans.
Top notes: strawberry, violet leaf and pink grapefruit
Middle notes: gardenia, delicate violet, and jasmine petals
Base notes: white woods, vanilla and musk
When to wear: The superb fragrance of Daisy can be worn every day. The micro details of the perfume evoke feminine spirit, hence, devoted to sophisticated women.
Price: Rs 6,183.00
5. GUCCI PREMIERE
The premium brand Gucci ensures a Gucci Premiere moment for every woman through its sophisticated aroma. The blissful combination of notes reveals your attitude and beauty, and takes you to the level of a modern icon.
Top notes: bergamot and sweet berries
Middle notes: musk and orange blossom
Base notes: sandalwood and patchouli
When to wear: The fragrance of Gucci Premier can be used every day. You are advised to spray Gucci Premier when you hang out with your friends.
Price: Rs 7,400.00
6. YVES SAINT LAURENT BLACK OPIUM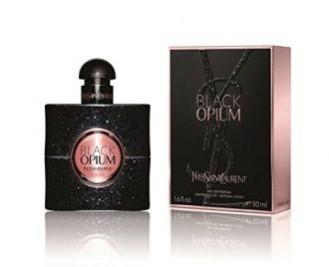 Though there are many variants of Yves Saint Laurent perfumes, the fragrance of Black Opium stands out. It has got an intense, addictive aroma that reveals a classic but mysterious side of Yves Saint Laurent.
Top notes: Pink pepper and orange blossom
Middle notes: Jasmin, coffee and vanilla
Base notes: sandalwood, musk and patchouli
When to wear: Its irresistible fragrance provides you a high dose of energy. Coffee and vanilla notes bring out her softer side of femininity -- ideal for everyday use.
Price: Rs 12,928.00
Buy Yves Saint Laurent Black Opium here
7. JO MALONE ORANGE BLOSSOM COLOGNE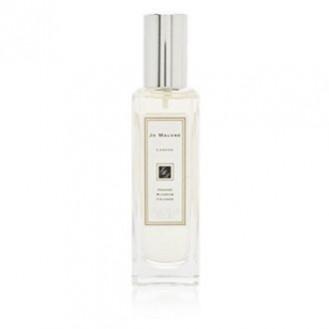 Orange Blossom from Jo Malone offers a beautiful feminine fragrance. Its irresistible aroma of zesty orange blossoms and flowers, makes it ideal to wear in any weather conditions.
Top notes: citrus leaves, clementine flower, lemongrass
Middle notes: white lily, orange blossom
Base notes: orange blossom, lilac
When to wear: The clean aroma of this perfume is suitable for any occasion. Its floral notes give you a feeling of a cool breeze.
Price: Rs 13,947.00
Buy Jo Malone Orange Blossom Cologne here
8. VIKTOR & ROLF FLOWERBOMB
The classic fragrance of Viktor & Rolf Flowertomb has the power to spread positivity. The perfume combines key notes of bergamot and green tea with a dash of flowers.
Top notes: bergamot and green tea
Middle notes: Sambac jasmine, Centifolia rose, freesia and Cattleya orchid
Base notes: vanilla, patchouli and musk
When to wear: The best-selling perfume, Flowerbomb gives you a new fashion statement and an elegant personality. There is no time-restrictions on wearing it. The Oriental, Gourmand fragrance gives you more confidence.
Price: Rs 5,086.00
Buy Viktor & Rolf Flowerbomb here
9. ELIZABETH & JAMES NIRVANA BLACK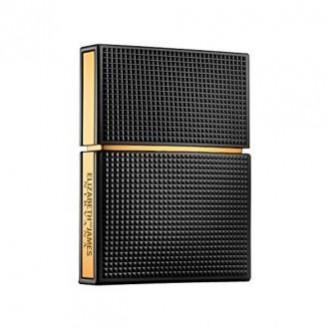 Nirvana Black has got an alluring fragrance. The sensual perfume blends woody and floral notes of violet, sandalwood and vanilla. The brand effectively balances the feminine details with masculine tailoring.
Top note: violet
Middle note: sandalwood
Base note: vanilla
When to wear: The sweet sandalwood note of Nirvana Black stays forever. The fragrance gives the best result during evening parties or night outs.
Price: Rs 15,741.00
Buy Elizabeth & James Nirvana Black here
10. ELIE SAAB LE PARFUM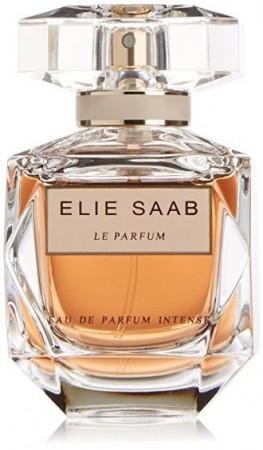 Many women consider this perfume as their signature scent. Its addictive ultra-sensual fragrance with a perfect harmony of white flowers, cedar woods and honey makes Elie Saab Le Parfum an ideal wear for any occasion.
Top note: orange blossom
Middle note: jasmine
Base notes: cedar, patchouli and rose honey
When to wear: Do you prefer perfumes with high notes of white flowers and cedar? Then, we recommend you to use Elie Saab Le Parfum. It brings you fun-filled summer, hence ideal for summer nights.
Price: Rs 5,650.00