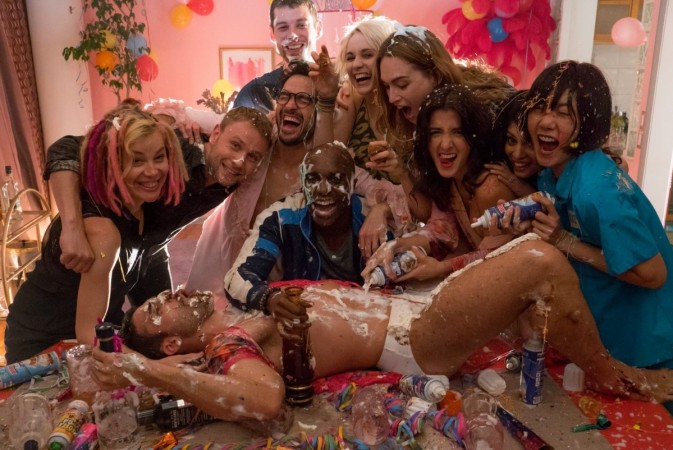 Fans of Netflix show "Sense8" have been waiting for a long time to see Season 2, but considering it is still in production they may have to be patient for a while longer. However, there are some updates regarding the cast of the upcoming season, and it does hold a surprise for Bollywood fans.
While the news of Aml Ameen's, who plays Capheus, departure from "Sense8" came as a shock to most of us, it is understood things are really going to get interesting for the character. It is understood that a relatively unknown Toby Onwumere will be replacing Ameen in Season 2. Onwumere has promised quite a bit of character growth for the Van Damme-loving Capheus in Season 2.
Another new face you will see in Season 2 of "Sense8" is that of a villain, which is set to be played "Woodstock Villa" and "Players" star Sikandar Kher. Although this news is to be officially confirmed by Netflix, many media organisations, including Australia Network News, has said the son of veteran actress Kirron Kher has been confirmed for the role.
Also Read: Netflix turns Tsutomu Nihei's popular manga series into anime
All "Sense8" fans know and fear Whispers (Terrence Mann) and what he is capable of, but Sikander's character is expected to rival even his villainy. Sikandar recently received an overwhelmingly positive review for his role in the Indian remake of "24."
The wait's over! The much-awaited second season of 24 is streaming now on Voot. Watch it now:https://t.co/ung5qZ2HUb pic.twitter.com/58UCIjN9pt

— Voot (@justvoot) July 25, 2016
"Sense8" Season 2 is also expected to see a huge story arch for Kala (Tina Desai), wherein fans will get to see more of the love triangle between Kala, Wolfgang (Max Riemelt) and Rajan (Purab Kohli). Desai herself had told International Business Times India, "...things have gotten even more intense and action-packed, and the relationship between Kala and Wolfie is more stressful and electric than ever!"
So, watch out for an even more amazing season of "Sense8" in the months to come and don't forget to check back here for regular updates and spoilers.