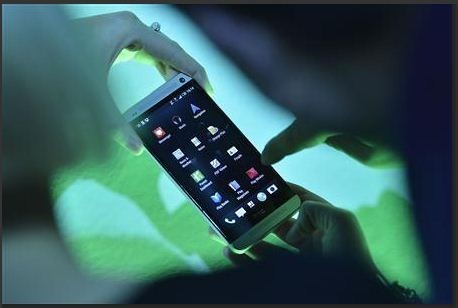 Earlier this month, HTC has released the Sense v6.0 to the 2013 flagship smartphone HTC One in North American region (USA & Canada), now the company has reportedly rolled the new software update to the device in India.
Technology blog, AndroidOS.in has claimed that 670MB size update (build version: 5.12.707.3) has been made available to HTC One in India via OTA (Over-The-Air). To corroborate the report, website has released a screen shot of the new system update detailing the features.
The new firmware brings in the Extreme Power Saving Mode seen in the 2014 flagship model HTC One (M8), including enhanced visual appeal, updated color palate with more themes, more news sources for BlinkFeed and simplified apps of Camera (Zoe), Gallery and Apps Tray.
To check for the new update on your HTC One phone - Go to
Settings >> About Phone >> software update
Here is brief description of HTC Sense v6.0:
HTC BlinkFeed: This feature has been simplified to enable smooth scrolling experiences for users, and a new interface and sidebar has also been introduced to enable user to add new content and easier navigation (with options of nearby restaurant recommendations).
Color-coded Themes: The HTC applications have now been provided with color codes for easy navigation on the phone. Users can pick color themes of their choice in the settings options.
Settings >> Personalize >> Theme
Customizable Fonts and Re-hashed Apps Tray: With the new update, users will now be able to choose 3 pre-loaded fonts for default apps and settings menus. (Additional fonts can be downloaded from Google Play store). In the HTC Sense v6.0 update, the short-cut widget 'Apps tray' has been re-designed to make it simpler for quick access to customization options.
To personalize the fonts - Go to Settings >> Display, gesture & buttons >>Font style.
Gallery: Like in previous updates, the interface has been simplified and has brought in image match for faster and easier access to the photos. Now, new location option will also include Point of Interest (POI) for Map view.
Camera (Zoe): The app interface has been made more user-friendly by introducing quick access to different camera modes via new 'Zoe Camera' mode with 3-in-1 solution, where in user can tap shutter button to take a photo, and if it is held for up to 3 more seconds, you can launch the camera to burst-shot mode and also switch to video mode.
Other Minor Improvements Include:
- Re-designed HTC Sense TV app brings in live scores & stats and other social media integration
- Improved music app with visually appealing themes
- Enhanced mail, message, calendar and phone apps
- Schedule function, a reminder app has been introduced to set specific time and event in Do Not Disturb Mode.