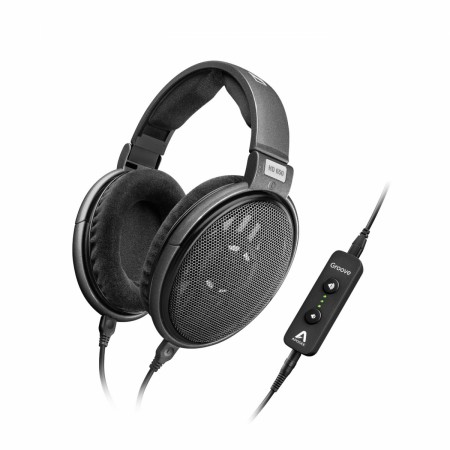 Sennheiser's HD 650 headphones have reportedly been designed to appeal to audiophiles and those in the music industry. According to Sennheiser, with more music being stored on computers, the output from them is not good enough to be fully enjoyed on the HD 650s. That's why the company has bundled the headphones with an Apogee Groove amplifier.
Apogee is reportedly a name associated with acclaimed record producers and audio engineers, and the little amp is reported to be able to give music stored on computer the right amount of boost, optimising it to be played back on headphones.
The HD 650's hand-crafted components, special acoustic materials and a build that allows for very narrow tolerances, come together to offer natural sound reproduction that is both accurate and transparent. "However, their high, 300-ohm impedance means they require more power than can usually be provided by a computer," explained Manuel Ricke, product manager audiophile at Sennheiser.
With the Apogee Groove plugged in between the headphones and the computer, the amp apparently increases the output signal to match the potential of the HD 650.
The Apogee Groove has reportedly been designed to bring out the sonic detail even in tracks streamed over digital services like Apple Music and Spotify.
One end of the Groove is said to connects to a PC or a Mac via the USB port and the HD 650 is plugged into the amp's audio jack.
The bundle will be available online through Sennheiser's online store at the end of June and carries a £490 price tag.