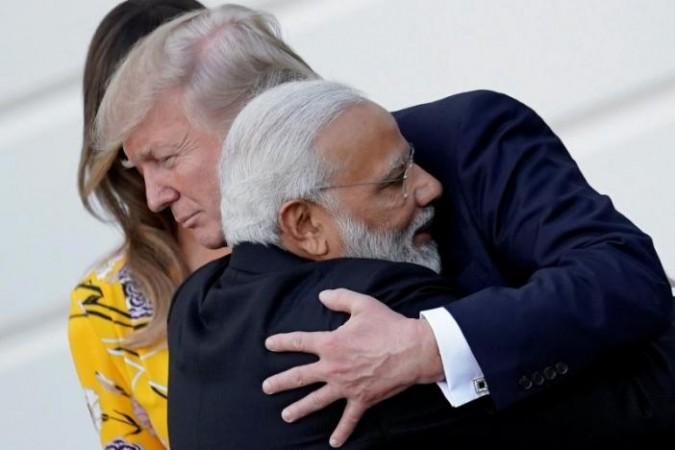 Former Himachal Pradesh chief minister and Baratiya Janata Party (BJP) leader Prem Kumar Dhumal on Friday suggested that the United States President Donald Trump won the 2016 presidential elections only after he referred to Prime Minister Narendra Modi.
Dhumal made the statement while campaigning for MLA Hans Raj in Chamba's Churah Constituency.
"Now, I will talk about the most powerful nation in the world, the US, and its President Trump. Everyone thought Hillary Clinton would win, but Trump won the elections. Who knew about him? No one thought he would win, but during the last days of his campaign, he said he would work like India's Prime Minister Narendra Modi. He said that like Modi is working to take India forward, he would work for the US. And he won," Dhuman said, according to Financial Express reports.
The former CM then drew an analogy based on his observation and said: "If this is the impact of Modi in the US, then in Himachal we are already No 1." He also addd that BJP has always aimed for development without any distinction between caste and religion of the people.
Dhumal also said that Union Minister Nitin Gadkari has announced a national highway project for Churah., and claimed that all the vacant posts for doctors in the local hospitals in the region would be filled if the BJP comes into power there.
The former CM also hit out at Congress and said that the party is "trying to create communal tension using secularism propaganda." Churah was recently in news after rape and murder of a teenager had led to communal tensions in the region, according to the Indian Express.
He added that the BJP instead is attempting to unify the communities in the region and work towards their development.