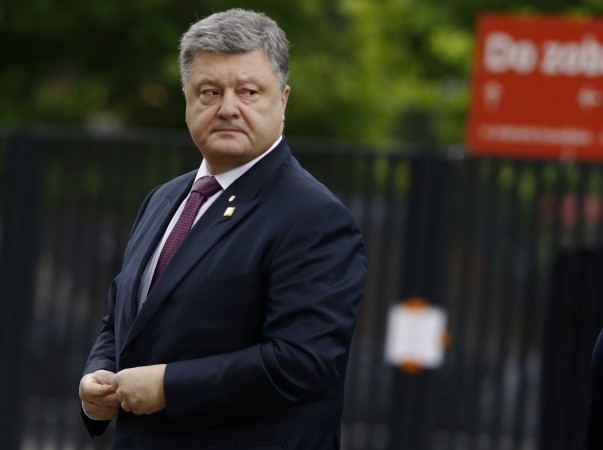 Ukraine was on the edge of a financial collapse in 2014, but is now trying to turn around its economy and cut out corruption among government officials. The head of the tax office Roman Nasirov is heading an anti-corruption drive in the government, which is said to be one of the most corrupt in the world. With the new law that all government officials must declare their assets and income online, the citizens of the country (average wage is just $2000) are reeling under the riches declared.
Nasirov himself declared a wealth of $2 million in cash and owns fur coats, luxury watches, a wine collection and apartments. Now Ukraine President Poroshenko has declared that he owns 100 firms in various countries, including Russia, and has around $26 million in the bank. But he keeps $60,000 as hard cash. Ukraine Today reports that as per his 2015 assets declaration, Poroshenko owned 104 companies in Ukraine, the Netherlands, Hungary, Lithuania, China, Poland, Spain, Cyprus, the British Virgin Islands, and Russia. His total wealth is estimated to be around $949 million, making him the fourth richest man in Ukraine after Rinat Akhmetov, Viktor Pinchuk and Igor Kolomoisky.
The list of assets that have been found among officials include fur coats, Picasso paintings, Faberge eggs, private yachts, luxury watches, wines, antiques, and of course, real estate.
In fact, some of the assets declared seem quite out-of-place for a government official. A member of parliament was found to own the holy relics of an Orthodox Christian saint. He has now stated that he would donate it to a church. A city mayor had a ticket to a commercial spaceship while another official owned a private church.
On November 1, Ukraine's General Prosecutor Yuriy Lutsenko stated that politicians and officials who declare cash assets of more than $100,000 will now be investigated. Prison sentences of up to 15 years will also be imposed on those who are found guilty of wrongdoing, reports the KyivPost.
Items found in Ukraine officials' possession:

Fur coats
Luxury watches
Picasso painting
Faberge eggs
Ticket to a commercial spaceship
Holy relics of an Orthodox Christian saint
Private church