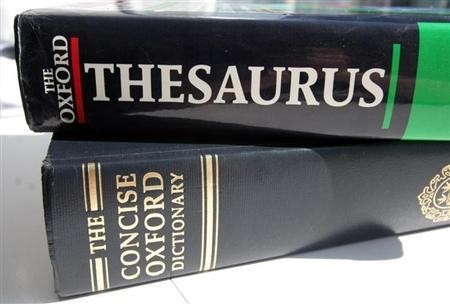 The Oxford Dictionaries has announced the word "selfie" as its International Word of the Year, beating popular words like "twerk" and "bitcoin".
"Using the Oxford Dictionaries language research program, which collects around 150 million words of current English in use each month, we can see a phenomenal upward trend in the use of 'selfie' in 2013, and this helped to cement its selection as Word of the Year," Today News quoted Judy Pearsall, Editorial Director of Oxford Dictionaries, as saying.
The Oxford English Dictionary defines selfie as: "a photograph that one has taken of oneself, typically one taken with a smartphone or webcam and uploaded to a social media website."
The word was formally added to the dictionary in August 2013 along with other popular words like A/W, chandelier earrings, derp, digital detox, FOMO, geek chic, girl crush, me time and phablet among others. [Check out the complete list here]
The word first emerged in 2002 and restricted to celebrities like Kim Kardashian and Amanda Bynes, but it has now become a norm on social media sites with teenagers and children taking their own images and posting online.
Alonso Mateo, a five-year-old boy born in Monterrey, Mexico, and raised in Laguna Beach, became an overnight sensation on the internet thanks to hundreds of images, some of which are selfies taken in front of the mirror and posted on Instagram, reported The Cut. Mateo also appears to be quite a fashionista and is seen flaunting high-end brands like Tom Ford, Dior, Gucci and many more.
While his Instagram account has been suspended, Mateo's images prove that the word "selfie" clearly beats other words hollow.