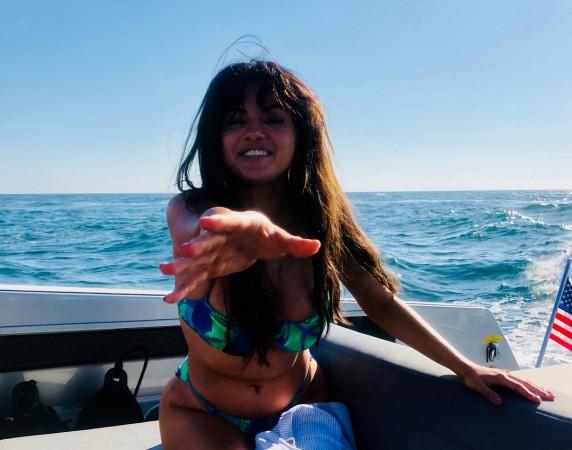 Justin Bieber and Hailey Baldwin are spending their time as two people who are immensely in love with each other. However, when the reports of their engagement surfaced, Justin's fans divided into two groups — the one who supported the singer's decision to finally commit to someone and the other group which had sympathy for Justin's ex-girlfriend, Selena Gomez. Recently, Gomez talked about post-breakup feelings.
During Gomez's recent Instagram's Q&A session, the singer talked about breakups and how she is not a huge fan of media because of the way it handles the facts from fiction.
When a fan inquired to the 26-year-old singer about the best way "to forget about someone," the 'Wolves' singer gave a fitting response.
"You can't really just like forget someone," she began answering. "You kind of have to just figure out why you're still holding on to them. You kind of have to just figure out why you're still holding on to them. Like why do you want to forget them? And then I think that's where you start. Ask yourself that question, like why do you want to forget them? And did they hurt you? And if they did, and it's not healthy for you to go back, or to that thought, that's not good."
Selena added that sometimes it is a bad thing just to forget someone and sometimes "you might need to be reminded of something."
Check out Selena's life-changing advice here:
Selena has remained silent ever since Justin announced his engagement but the singer, who recently came in radar for allegedly getting breasts implants, recently talked about coming out from the hard times.
Selena said during one of her recent interviews that earlier this year, when she was having some "rough moments," she sat down with some amazing women and they all were "encouraging me, and it was one of those moments that you imagine when you're a young girl and you go talk to your aunts and your mom and you're like, This is what's going on in my life."