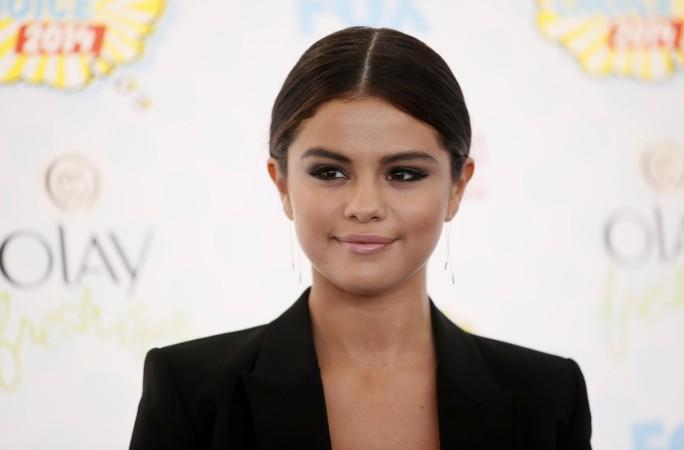 The nude photo leak scandal is here to stay. The latest addition to the celebrity list, whose private pictures have been leaked from their iCloud account, is Selena Gomez. Reports are rife that the unknown hacker has leaked alleged nude pictures of the "Come & Get It" singer and that more photos of her taken during her rehab stint are in the offing.
"Photos allegedly showing a topless Selena have already hit the Internet, but an insider says those are only a small portion of the intimate information in her cloud," Cambio qouted report by InTouch Magazine , adding, "Selena fears information about her health and drug issues will get out....another leak could finally confirm the truth about her lupus diagnosis and her rehab stint."
There is no confirmation to the report that such pictures exist, but what is known is that Gomez went for a two-week rehabilitation program earlier this year. Her representative had confirmed that she went to the rehab centre for emotional and partying issues and not for any addiction, as reported by Huffington Post.
Gomez had also addressed the reports of her rehab and had spoken to her fans about the decision at the We Day Conference a few months ago.
"I had given into pressure, I lost sight of who I was," she revealed, adding, "I listened to opinions of people and I tried to change who I am because I thought others would accept me for it. And I realized I don't know how to be anything but myself," according to reports by Hollywoodlife.
Gomez's representative is yet to speak out on the scandal.
Meanwhile Gomez recently confessed in an interview that she is single and not dating anybody.
"I live for a good boyfriend t-shirt even if I don't have one. I just want this feeling," the singer told On Demand Entertainment on 3 September, as per the Website.
This statement of Gomez came after she was seen spending time with Bieber in Canada. Pictures of the two, which surfaced on the social media, hinted that they are back together.