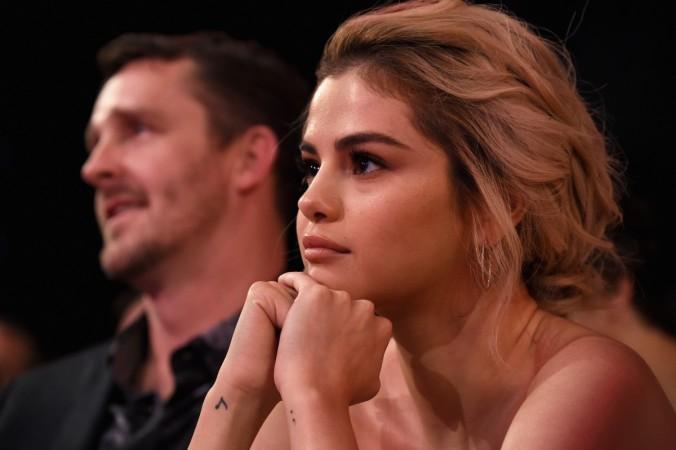 Pop singer Selena Gomez's mother reached out to Demi Lovato, who was hospitalised after she reportedly overdosed on drugs, on Tuesday. The 25-year-old singer was rushed to the hospital after she was found unconscious at her home in Hollywood.
Selena's mother Mandy Teefey took to Instagram and shared a throwback picture of the duo that was taken at Selena's 16th birthday. She wrote:
"This was exactly 10 yrs ago at S, Sweet 16. @ddlovato we love you. The world is a better place because of these infectious smiles. My heart hurts."
Lovato and Selena have known each other for a long time. The duo first appeared as child actors on the American television series, Barney & Friends. Their friendship was akin to a roller-coaster ride as they went from being best friends to strangers, to finally getting back on good terms.
In 2013, Lovato addressed her friendship with Selena, and told MTV: "We've been through a lot together, we've had periods of times we here we grew apart and we just didn't really talk."
"Now we are in a place where I think we realized that life is so short and that when you have people in your life that love you so much then, you should just always be around them. She's going to be a big sister, and I want to be around for that. Everything about her, she has a great soul, she's talented, she's beautiful, and she will always be really, really close to my heart, she added."
Meanwhile, Lovato is reportedly in a stable condition now. Her spokesperson issued a statement to Variety and said: "Demi is awake and with her family who wants to express thanks to everyone for the love, prayers, and support. Some of the information being reported is incorrect and they respectfully ask for privacy and not speculation as her health and recovery is the most important thing right now."
The Sorry Not Sorry singer has struggled with an eating disorder and substance abuse for the most part of her adult life. After being sober for almost six years, she was feared to have relapsed in the past few weeks.