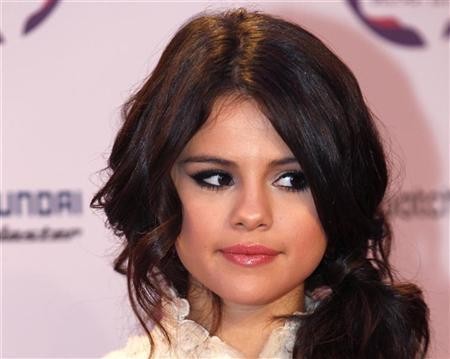 Selena Gomez was forced to cancel two Russian concerts after the country tightened its visa rules. This made it difficult for Gomez to acquire a Russian visa.
Seems like Madonna and Lady Gaga may have caused a few problems for Selena Gomez. Their open support for gay rights has forced Russia to be choosy about allowing Western artists into the country. Selena Gomez is facing visa trouble, so much so that that she has cancelled her concerts in St. Petersburg and Moscow next week.
Selena's concert organizers blamed the anti-gay laws in the country for the delay in getting the star's visa.
"The situation is a result of the scandals over the Madonna, Lady Gaga and Bloodhound Gang concerts, after which the Russian authorities changed procedures for issuing visas to foreign musical and artistic groups," said the promoters, the Russian Entertainment Academy, according to a Moscow Times report.
State-run news agency RIA reported that according to the new laws in the country, Western artists will not be given visas to conduct commercial activities in the country. This stringent law was put in place after the government received complaints from Vitaly Milonov, a St. Petersburg legislator, who criticized Madonna and Lady Gaga for their support of gay rights.
Last year during a concert, Lady Gaga denounced a law promoted by Milonov, which imposed fines on anyone promoting homosexual "propaganda." "Tonight, this is my house Russia. You can be gay in my house," the artist said on stage in St Petersburg. Madonna is also facing the wrath of the government after being accused of hurting their feelings by promoting homosexuality at her St. Petersburg concert.