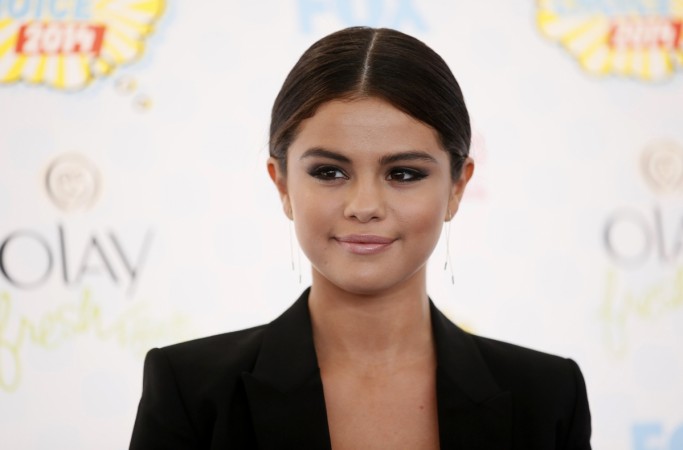 Selena Gomez is all set to make a big splash on the silver screen. The 22-year-old singer has landed a role opposite Paul Rudd in the "The Revised Fundamental of Caregiving."
Rob Brunett is helming the much ambitious project and Gomez is clearly thrilled to work with the stellar cast and crew.
"Finally able to share my new movie... Meet Dot," she tweeted.
The film is based on the Jonathan Evison's novel of the same name. It charts the journey of man called Ben Benjamin (Rudd) who is on the verge of losing his family and job. In wake to find a new meaning to his life, Benjamin joins a night class called the Fundamentals of Caregiving, where he learns the profound art of caring for another human being. He later becomes a professional caregiver for a video-game-enthusiast teenage boy Trevor, who suffers from muscular dystrophy.
Gomez will play the role of Dot in the film. Her character is of a vivacious young girl who adds a spark in Trevor and Ben's life after she goes on a road trip with them. During the course of film Trevor develops a crush on Gomez's character, according to Deadline.
The indie film will reportedly open many fronts for Gomez, who plans to carve a career out of acting. She was previously seen in a 2012 animation hit "Hotel Transylvania." She also exhibited her acting prowess in the neo-noir crime-drama "Spring Breakers" and was recently seen in "Rudderless," which did not do well at the box office.
The songstress has revealed in one her previous interviews that she may give up her singing career for films. " I think I need to do more acting. I'm not super-confident in it, but acting is my first love. It's too easy for me to be in a teenybopper movie. I like a challenge. Spring Breakers is my proudest achievement, for sure, in acting," she said to according to Mirror.