Selena Gomez is reportedly struggling with a broken heart as two of her recent exes, The Weeknd and Justin Bieber, are in a happy relationship with Bella Hadid and Hailey Baldwin, respectively.
Selena is currently being treated at a mental health institution after her 'emotional breakdown'. Though she is getting better and focusing on the positives, she is struggling to cope with the fact that her past lovers have moved on from her.
A source close to the 'Bad Liar' singer told HollywoodLife, "Selena is struggling now more than ever. She was so happy while with The Weekend that she wasn't missing Justin. Now that The Weeknd is with Bella and Justin is married to Hailey, there is a void, a huge empty space in her heart."
As Selena has not been seeing anyone since her split with ex-boyfriend Justin, she is finding it difficult to see Justin and The Weeknd with others. "She's not dating anyone so it's harder for her to see Justin and Hailey, or Bella and The Weekend and together," the source went on to say. "The Weeknd really helped her move on from that chapter of her life. Everyone knows Justin was her first true love."
The 'Same Old Love' singer is clearly not over her exes and she has been taking time to heal before she meets someone new. Meanwhile, Justin got married to Hailey and that "crushed" Selena. "It's a struggle and her heartache for her exes is real and seeing them happy and with their own loves really stings for Selena," the insider told.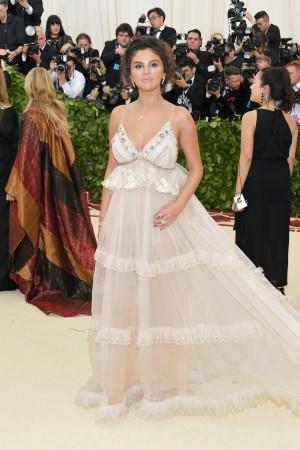 Selena knew something was wrong for a while now. After learning the news of Justin and Hailey's engagement, she felt a pinch but expected it to be just a phase as things were moving too quickly between Justin and Hailey. "She never expected him to seal the deal, and when he did, it pushed her over the edge," an alleged source told In Touch Weekly.