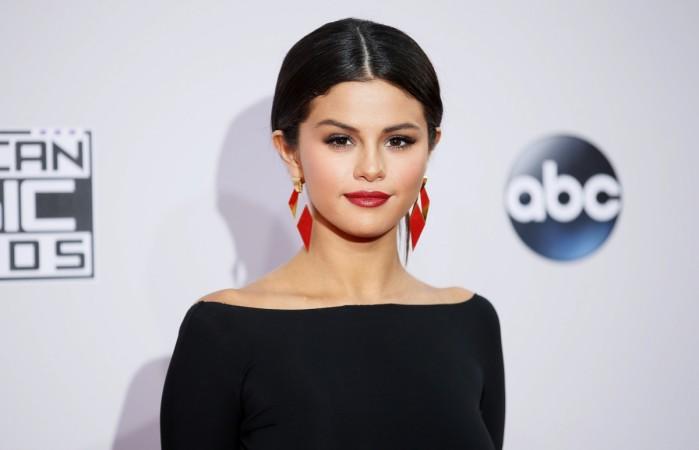 Selena Gomez and Zedd are reportedly working on a song called "I Want You To Know."
The 22-year-old singer recently shared the artwork of the song on her Facebook page. The psychedelic styled picture features both Gomez and Zedd and shows half of their faces. The image has been captioned "#IWantYouToKnow 2/23 Zedd." The song might release on 23 February as hinted by Gomez in her post.
She also shared another photo of herself with Zedd on her Instagram page, in which she can be seen smiling and leaning over Zedd's shoulders. She captioned the photo as #IWYTK.
Gomez and Zedd are reportedly working on the song for the last one month, according to Billboard. Moreover, Ryan Tedder of "One Republic" thinks the duo has done a wonderful job with the song. He gushed about the song at Clive Davis pre-Grammys party. "He crushed it, I went on a run today and listened to it on repeat in my headphones. And Selena did a bang-up job. She killed it."
Tedder also hinted about the release date of the song. Though he did not give any particular date, he did say that fans could expect to hear it by the end of February.
"I'll leave it at this: I have a good feeling you might hear it before the end of the month. The new Zedd-Selena record that has been buzzing about? That's my song," he added.
Gomez's last album was "Star Dance" released in 2013. Meanwhile, apart from pursuing her musical interests the "Come & Get It" singer is also working at her acting career. She is currently working on "The Revised Fundamentals of Caregiving" with Paul Rudd, in which she plays the role of Dot.