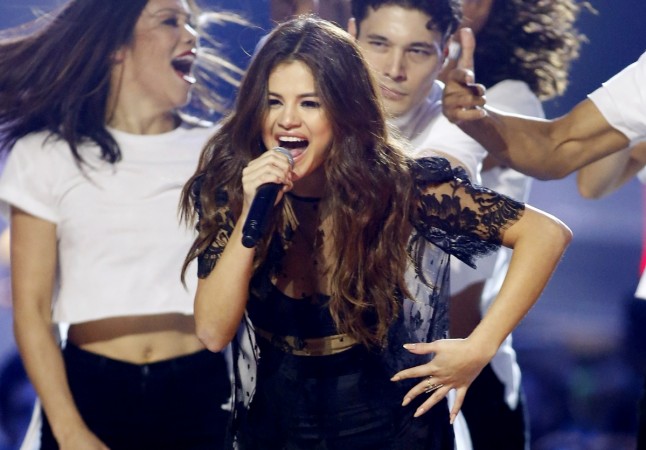 Fans of Selena Gomez could finally see her on stage after a long time. The Hands to Myself singer is going to make a comeback with a performance at the American Music Awards (AMA) 2016.
While Gomez's return to the stage is an exciting prospect, details of performance aren't yet known. The singer could dazzle fans with a big announcement, Hollywood Life reported.
However, Gomez's comeback to the AMA stage shouldn't be surprising because the 24-year-old singer is an oft-sighted face at the music awards function.
Gomez performed in 2015 and drove her friend, Taylor Swift, to tears when she sang her hit, The Heart Wants What it Wants the year before.
This year, she's also nominated in two prestigious categories: Artist of the year and Favourite Pop/Rock Female Artist.
Gomez, who cancelled the European leg of her Revival tour in August, is currently discussing her comeback with doctors and family.
Earlier, the Same Old Love singer announced that she was going to take time off due to her battle with Lupus. Gomez revealed that she's been suffering from panic attacks, anxiety and depression, which are recognised as symptoms of the auto-immune disease.
Since then, she has withdrawn from public life and has been seen on a few lunch dates or buying ice-cream near her facility.
If Gomez's doctors give her the green signal, she will be performing after a hiatus of nearly three months. She's said to be excited about her return for more than one reason.
A source said that Gomez wants to make her comeback at the AMAs because her ex, Justin Bieber wouldn't be present. The Sorry singer is scheduled to be on tour and might not make it to the awards show, even though he is nominated in several categories.
"Even though Selena will always love Justin, it does make things easier for her knowing her ex-boyfriend will likely not be there," the source added.
The American Music Awards will take place on Sunday, November 20.