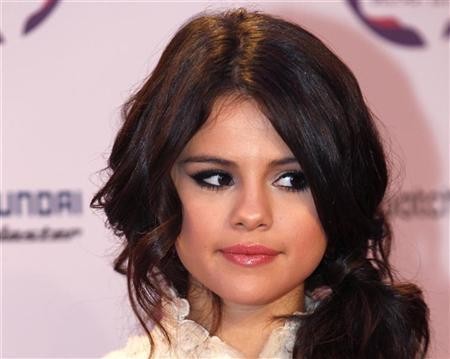 Selena Gomez is reportedly keeping Justin Bieber in control by playing hard to be with him, and reports suggest that she is trying to to make sure that she does not come under Bieber's spell.
"Justin wants Selena to be with him 24/7 right now but she's playing hard to get and it's really driving him wild," a source told HollywoodLife. "The power has shifted in their relationship - he's the one doing the chasing right now."
Previously, it was reported that Bieber has got Gomez wrapped around his fingers, but current reports have a different story to tell. Gomez is keeping Justin on his toes to maintain that excitement in their love life.
"They're always going back and forth, and up and down. That lack of stability is a part of the excitement for Justin - it keeps him interested," the source said. "Selena is the only girl in Justin's life that will stand up to him - she's the only girl who won't pick up the phone when he calls, and that's exciting for him."
Bieber and Gomez rekindled their relationship early this month following a coffee and breakfast date. Soon after, they were also spotted indulging in PDA during a laser tag date, indicating that the couple is going strong.
Bieber and Gomez, who are considered to be one of the cutest couples in Hollywood, broke-up last year due to the Canadian pop star's alleged affair with Victoria's Secret model Barbara Palvin.
But now that they are together, Jelena fans hope that their relationship will not suffer. The two singers are also reported to be going on a tour together so as to improve their images, which were tarnished by various controversies last year.
"Ticket sales would be through the roof, and they desperately need the positive publicity after Justin's bad-boy behavior and Selena's stint in rehab," a source told Star magazine, as reported by HollywoodLife.