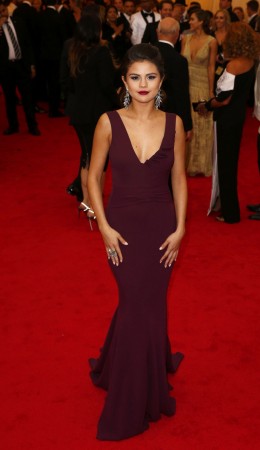 Selena Gomez might not have found the same kind of success in her career as other "Disney" stars. But that is all about to change, as Jennifer Aniston feels the youngster has the potential to be one of America's favorite movie and television stars.
Reportedly, Aniston was seen expressing a keen interest on Gomez's career during a dinner date in Los Angeles on May 17, and it is believed that the "Friends" actress expressed an intention to be Gomez's mentor.
"Jennifer is really interested in making Selena's transition very easy with her new movie career goals, now that they are working with the same people," a source told HollywoodLife. "They aren't working on anything together as of yet or any time soon but Jen likes the idea of making herself a mentor for Selena."
"Jen sees money in Selena and sees her as the potential 'next' Jen Aniston."
During their meet up, Aniston is believed to have given Gomez advice on how to bounce back from a failed relationship. The status of Gomez's relationship with on-again, off-again boyfriend is yet unknown, but multiple reports indicate that they have once again called it quits.
"Jennifer was definitely giving Selena love advice," another source told the website. "I overheard both of them say Justin's name and Jennifer was doing most of the talking and Selena was doing a lot of nodding."
At the end of their meal, Aniston is believed to have given a self-help book on how to love oneself.
"Jennifer had a book with her sitting on the table called A Return To Love and she gave it to Selena before they left," another HollywoodLife source revealed. "It was like Jennifer was her big sister."
Gomez's recent Instagram activity too indicates that she is ready to put her past behind her and move on, as on May 18, the "Come and Get It" singer posted a photograph of a quote Bishop Jake that read: "You can't be who you're going to be and who you used to be at the same time."