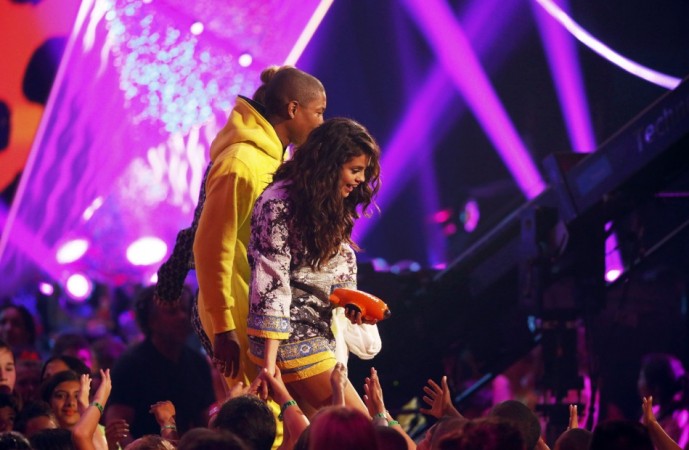 Selena Gomez appears to be going through some sort of an emotional breakdown as she has unfollowed her boyfriend Justin Bieber and former best friend Taylor Swift on Instagram after removing Kylie and Kendall Jenner.
The "Come and Get It" singer, who was following around 14 people on the photo-sharing site, is not following anyone now. While the exact reason for the Gomez's actions are unknown, speculations suggest that she is upset about her upcoming deposition in a lawsuit filed by a paparazzo suing Bieber.
Theories also suggest that it wasn't Gomez who unfollowed her pals, but her new management team who has taken over her social networking accounts.
In recent times, Gomez has been hinting about her confused mental state on her social networking sites and it shows that the singer is unhappy and confused. Recently, she posted online a screenshot of a review about Mary J. Blige's 2007 album Growing Pains.
The article dealt with how Blige dealt with insecurities and it is believed that Gomez too is in a similar mental state. Gomez's recent activities might be a cause of concern for her family and friends as she was in a similar mental state before checking into a rehab facility earlier this year.
A month after leaving the rehab facility, Gomez's friends expressed concerns that she might pull a Britney Spears.
"She's still very fragile and not coping with her problems at all. She's jabbering to herself, and everyone is worried she's about to pull a Britney Spears. She's a very troubled young girl, and if she doesn't get it together, the psych ward could be next," a source said, according to The Hollywood Gossip.
Meanwhile, Gomez and Bieber's fans have been lending their support to the 21-year-old asking her to stay strong during the deposition.
@selenagomez good luck tomorrow at the deposition, I hope everything goes well and you stand for Justin

— Ally (@jelenawithswag) April 22, 2014
I hope Selena's team prepare her good for her deposition. But I know she's a smart young woman. I have faith on her. She'll be okay
(Ed:AJ)