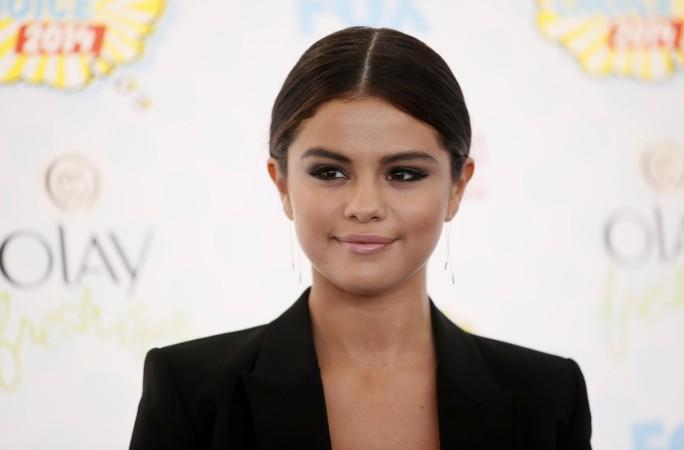 Selena Gomez has reportedly found a new guy after her split with Justin Bieber. The singer was recently seen going on a dinner date with David Henrie (25) on 15 November. For those who are not aware, Gomez knows Henrie since her "Wizards of Waverly Place" days. The actor was her co-star.
"Selena and David went out together and it was something that Selena set up and planned. She wanted to go out and have a night with someone, who wouldn't cause any stress or drama," a source revealed about the date to Hollywoodlife.
Gomez and Henrie even recorded their rendition of Carrie Underwood's song and posted the song on Instagram. The song can be heard here.
However, some reports suggest that the "Come & Get It" singer did not go out with Henrie for a romantic dinner, it was more of a business meeting. There was no PDA involved and it was a straightforward reunion between friends discussing business, the website reports.
"It was almost like a business meeting. But now, knowing that they were cast mates, you could tell they had a mutual appreciation for each other and were having a good time. But this wasn't a date at all," the source added.
It has also been suggested that Gomez went out for dinner with Henrie as she wanted to make Bieber jealous. She could have met Henrie in private but she went out for a public outing because she knew Bieber would fume.
Gomez and Bieber have been in an on-off relationship since breaking up in 2010. A month back they were seen vacationing in Vancouver, fuelling rumours of a reunion. But soon after it was reported they had broken up due to Bieber's growing closeness with Kendall Jenner.
Meanwhile, Jenner has recently said in an interview that she is not dating Bieber. "He's a longtime friend of our family. Everyone always likes to assume things, but no," she said when asked about dating, according to Daily Mail.