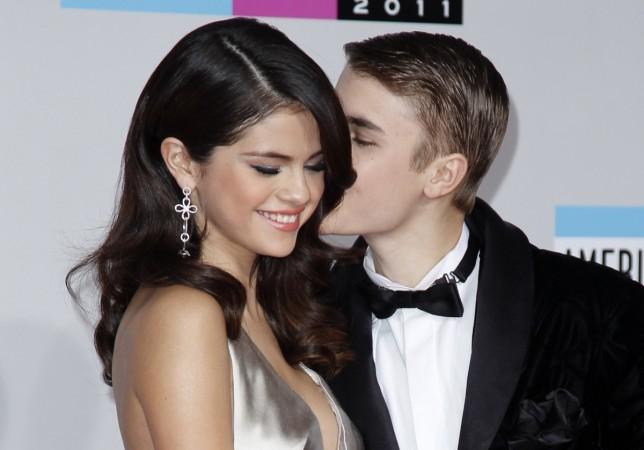 Taylor Swift wants her friend Selena Gomez to cut off all ties with her on-again-off-again boyfriend Justin Bieber, reports HollywoodLife.
Gomez is apparently furious with Bieber for bringing Hailey Baldwin to the iHeartRadio Music Awards, and Swift does not want her friend to go through yet another heartbreak by getting involved with Bieber again.
"After what he pulled at the iHeartRadio Awards, Taylor really wants her to cut ties with Justin once and for all. None of this back and forth stuff," an insider told HollywoodLife. Apparently, Swift has been telling Gomez she would find true love only after she shut the door on Bieber.
Bieber supposedly isn't a fan of Swift either, and blames the "Love Story" singer for turning Gomez against him. "Justin knows Taylor doesn't like him and never will and the feeling is mutual, but he is smart enough to know not to say anything in public or on social media because he knows all the scrutiny he'd endure," another source told the media outlet.
Of late, Bieber has been hinting at a desire to get back with Gomez by posting online pictures from their time together. But he brought Baldwin to the iHeartRadio Music Awards and supposedly hid her backstage so Gomez wouldn't find out about his new lady love. But when Gomez went backstage, she saw Baldwin and Bieber together. "[Gomez] went backstage and saw Justin with Hailey and she was furious about the whole thing. That's why she was so stand-offish with him that night," HollywoodLife noted.
However, according to Gossipcop, Baldwin was not at the iHeartRadio Music Awards with Bieber. The model was away in New York at the time, thereby making it impossible for Gomez to have caught Bieber with her.