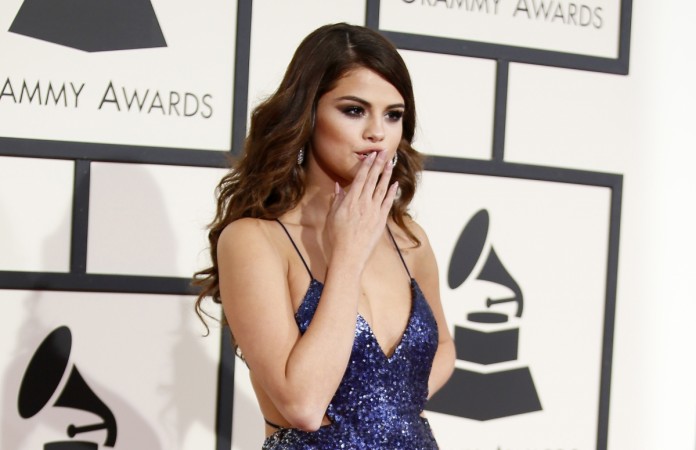 Rumours of a romance between Taylor Swift's brother Austin and singer Selena Gomez have gained momentum after they were reportedly spotted enjoying each other's company at the Vanity Fair Oscar party, Feb 28.
This is the second time the couple has been spotted together, reported HollywoodLife.com.
"There wasn't one time that I didn't see them (Selena and Austin) together," an eyewitness told the media outlet. "Granted, Taylor was also with them, but at one point it was just the two of them dancing while Taylor was dancing with Lorde and Brie Larson."
The eyewitness was quick to point out that the two weren't getting intimate on the dance floor.
"Selena and Austin weren't holding hands or anything like that, but they do make a good looking couple, and they looked like they were having a great time together."
Interestingly, the duo was seen getting cosy at the Feb. 15 Grammy Awards, HollywoodLife.com reported, adding that the duo "got up close and personal". The couple even posed for a photo together at the Grammys, which sparked speculation that the two might be romantically involved and that Taylor might have played matchmaker.
There has been no official announcement of a romance between Austin and Gomez, whose previous boyfriends include Justin Bieber.
In a recent interview with Ryan Seacrest, Gomez revealed she was enjoying being single and said she had a low-key Valentine's Day celebration with her other single friends.
"I was with my best friends," Gomez said about her Valentine's Day. "We're all single." Elaborating, Gomez said that she went out for dinner before heading out to "the house to hang out" with her single friends.