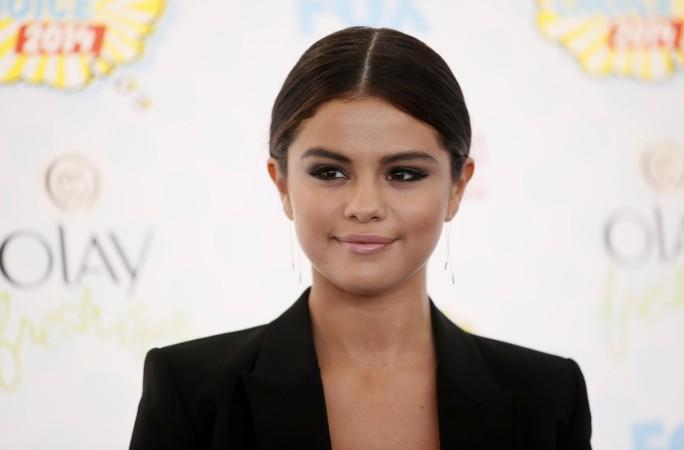 Fans of Justin Bieber and Selena Gomez, popularly known as Jelena, went on a Twitter rampage on Wednesday soon after reports claimed that the former Disney star is dating "One Direction" singer Niall Horan.
The two reportedly had dinner together at Chateau Marmont, and Pop Candies TV has released a video showing two individuals, believed to be Horan and Gomez, leaving the hotel together.
Very little is known about the rumoured dinner and the only evidence is the video.
While many fans were quick to jump to the conclusion that the two were on a dinner date, later reports pointed out that Gomez's rumoured boyfriend Bieber was also present at the dinner.
Interestingly, this is not the first time that the Gomez and Horan have been linked together. In May, when Gomez and Bieber were on a break, Taylor Swift reportedly set Gomez up with Horan and the two even went for a Katy Perry concert together on May 27.
"Selena was with Niall, they were on a date. Taylor has been pushing them to hang out again because she's doing everything she can to keep Selena off Justin," a source told HollywoodLife at the time. "Taylor thinks Selena's relationship with Justin is an addiction. She knows how hard it is for her to break so she's trying to support her in any way she can."
But, their romance didn't last long, as new reports claim that Gomez and Bieber has once again patched up. On Wednesday, Bieber Instagrammed a picture of them together, indicating that they are back on.
Gomez's pals aren't happy with her decision to take back Bieber, claimed a HollywoodLife source.
"Selena's friends have given up trying to get her to break-up with Justin, even Taylor's stopped giving her grief over it," the source said, adding, "They think she's crazy for taking him back, but they're not going to punish her for it" by avoiding her.
The source added that although Swift is still wary of Bieber, all she wants is Gomez to be happy. "Taylor still can't stand Justin, but she doesn't want to lose Selena over it so she's backing off," the source said. "She wants Selena to be happy and Justin is making her really happy, so it's hard to be mad at that!"