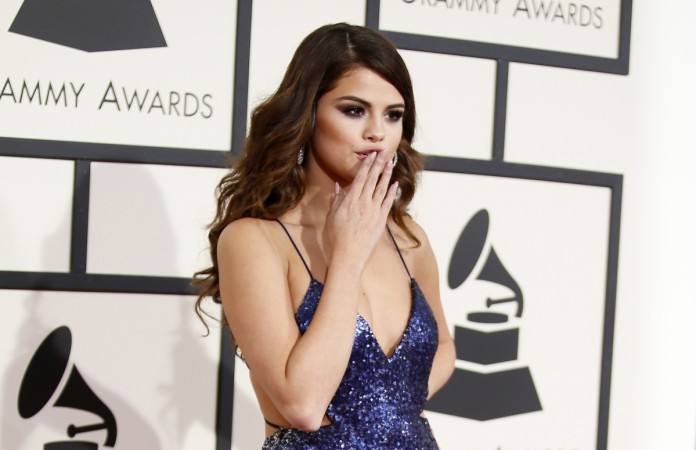 Selena Gomez has silenced all rumours hovering over her head about her past, her apparent stint at the rehab and comments about her sex life in her recent interview with GQ.
The "Good For You" singer revealed everything about the trolls, paparazzi, bad breakups and her Lupus issues in this interview. But something that most fans have always been interested to know about is her relationship status with Justin Bieber, and if she actually went to the rehab post her break-up with the "Company" singer.
When the interviewer attempted to ask this, the singer cut him off and said, "No, no, no, no, no — first off, this is something that everyone always wants to fixate on. I got diagnosed with lupus. My mom had a very public miscarriage. So I had to cancel my tour. I needed time to just be okay. And I was going through leukemia and I went to two different locations for those treatments. It's really frustrating, because I am 100 percent allowed to have that, but I think people just want to have some sort of..."
She continued by saying that how only her past has always been a thing of interest to everyone. "I understand what you're asking, but I'm just saying, I don't think it really matters. My past seems to be way more fascinating for people than my future, which bums me out," she added.
Not only did the "Hand to Myself" singer clarify about the rehab stories, she also threw some shade at ASAP Rocky, who commented about her sex life and said that she's only slept with Bieber.
Rocky has apparently said, "She's developing her sexiness. I don't think she's there 100 percent yet. She's probably only fucked Justin Bieber, if that. But honestly, she wasn't looking for a No. 1 hit. She did it to excommunicate herself from her image. That's brave."
So when the GQ interviewer read this out to Gomez, she replied, "Well, I mean, I don't know. I just think that's kind of who he is. And I mean, I made him feel like he has a right to kind of have his own opinion. What am I going to say?"
"I've had worse things said about me," she added.
It seems like Gomez was well prepared and has managed to set all records straight about her life and relationship with Bieber in this interview.