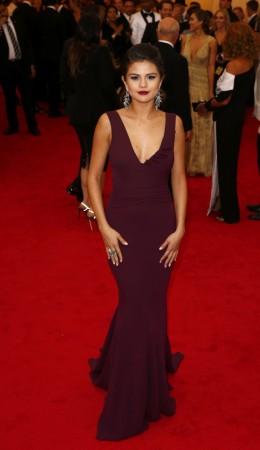 Selena Gomez and Cara Delevingne seem to be having good time together ever since their vacation at French Rivera.
"The two have been seen together nonstop and being very affectionate with each other", a source told the OK! Magazine.
The 22-year-old singer started hanging around with Delevingne after she broke up with Justin Bieber. The source revealed to the magazine that Gomez was partying with the 21-year-old model to make Bieber jealous but she is beginning to have real feelings for him.
Gomez's relationship with Delevingne is not confirmed yet but a recent report by Radar Online claimed that Bieber is jealous of his ex-girlfriend's relation with the budding bisexual model. Gomez and Bieber have been in an "on again, off again" relationship for a long time.
"Justin has called Cara on more than one occasion, wanting to know what's going on. It's been clear that he's had a drink beforehand, too", a source told the newspaper.
Delevingne broke up with the 35-year-old "Fast & Furious" star Michelle Rodriguez in June.
"It's still really fresh and exciting for both of them. They're really happy and loved-up, and spending as much time together as possible. They're also forever texting and messaging one another. Michelle has been invited to Poppy's hen do in Los Angeles which is a big deal, and shows just how cool and accepting all Cara's friends and family are. No one has batted an eyelid," a source had told about their relationship in February to the Mirror.
The couple decided to end up their relationship as Cara was finding difficult to balance her professional and personal life, according to the Entertainementwise.
"They were still talking but things went from serious to casual about six weeks ago. Cara realised there were too many sacrifices to make things work, and she couldn't deal with the drama of juggling work with their relationship", the report quoted the source from Look magazine.
Gomez was close to Taylor Swift before became she and Delevingne became friends. They pulled a plug on their friendship when Gomez got back with Bieber. Swift was apparently not fond of Bieber but Gomez reunited with the "Baby" singer, costing her friendship