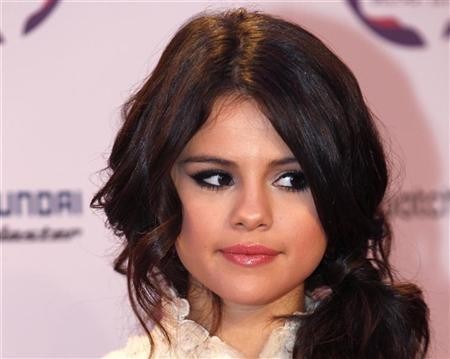 Selena Gomez and Kendall Jenner were recently spotted having lunch together. The two young ladies were seen all dressed up while heading for an afternoon meal in Los Angeles on 21 March.
Gomez was dressed in turquoise crop top and pants, whereas Jenner opted for a more a casual look in denim shirt and cropped pants.
Rumor has it that Gomez and Jenner have been hanging out for a while as the former knows a thing or two about Harry Styles. Styles was previously dating Taylor Swift and, as the fans are aware, Swift and Gomez were inseparable at one point of time.
"Kendall has been leaning on Selena for support over her breakup with Harry. She reached out to Selena because she has always admired how she has dealt with her very public roller coaster relationship with Justin," a friend of the Kardashian family revealed, adding, "Selena is like a big sister to her," reported Hollywoodlife.
Does this mean that Gomez and Jenner are moving towards a new friendship?
Gomez and Swift are reportedly going through a fued after the Jelena reunion. Numerous publications have reported that Swift was not happy with the Justin Bieber and Gomez reunion.
"Taylor absolutely hates the fact that Selena and Justin are hanging out again and looking like they are getting back together. She feels she is going to get hurt and run back to Taylor when things get bad again. She is ready to say 'I told you so," a source revealed as reported by the website.
Moreover, Gomez and Swift even ignored each other at the recently concluded Vanity Fair pre-Oscar party. Clearly something is wrong between the former BFFs and, with Gomez's growing closeness to Jenner, it is evident that there are new BFFs in town.
Meanwhile, Swift has been seen hanging with Lorde lately. It was even rumored that the two girls might have a more-than-friendship relationship.
What do you think of Gomez and Jenner's newfound friendship? Leave your comments below.