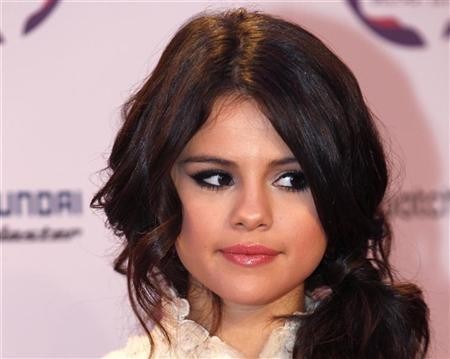 Selena Gomez and Justin Bieber are back together and rumor has it that the couple is sharing racy photographs and sexy messages to keep the excitement in their relationship alive.
Fans of the "Come and Get It" singer were surprised on 21 March when she posted a photograph of her silhouetted nude form on her official Instagram account. But, sources close to the couple said that Bieber was not surprised by Gomez's picture as he has his personal collection of her racy pictures.
"He gets plenty from her and has a slew of pictures and videos of her that would make the Internet explode," a source revealed, adding, "He gets all the important stuff to him for himself," reported Hollywoodlife.
Sources further revealed that the couple even does intimate Skype chats, and this spices up their relationship.
Gomez and Bieber rekindled their romance during a coffee and breakfast date early this month and since then the couple has been inseparable. To seal their romance they even posted an intimate dancing video of themselves.
The "Baby" singer is reportedly so much in love with Gomez that he has even gone ahead and written a song for her. The song is titled as "Life Is Worth Living Again" and it has Selena written all over it.
"Yes, 'Life Is Worth Living Again' was all for Selena and that's not the only song he's written for her. He's written a bunch of stuff for her, she's his biggest inspiration," a source revealed to the website.
Bieber knows how to woo Gomez and writing a song for her is the best thing he can do. Bieber and Gomez were one of the most talked about couples in Hollywood before they called it quits last year.
Although fans of the singers were disappointed, they hope the relationship lasts forever now that Bieber and Gomez have patched up their difference.