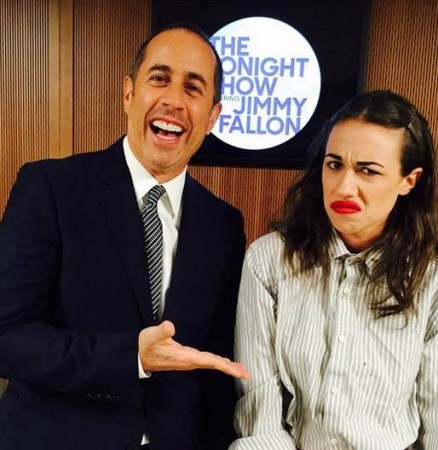 Jerry Seinfeld, who was scheduled to perform at Mumbai's Sardar Vallabhai Patel Stadium, NSCI on 14 and 15 March, as part of the Stage 42 festival, will not be performing due to parking issues.
The debut performance of Seinfeld in India, best known for his eponymous TV show, has been cancelled by the organisers, citing inability to arrange enough parking space for vehicles.
Tickets for the show were on sale from February and were priced between Rs 7,500 and Rs 12, 500. The comedian, who had expressed great desire to perform for the first in India, had issued a statement when the show was announced: "I have always been fascinated by India and its culture. I have great respect for its people and their way of life. It is a great honour for me to be invited there and make fun of it in person."
However, now the organisers Only Much Louder (OML), a Mumbai-based event management company organising the show, issued a statement that the cancellation was unavoidable. The Mumbai police has denied permission to allow Seinfeld to perform at the National Sports Club citing inadequate parking facility at the venue as the reason.
The stadium, which has a seating capacity of 4,000 people, was the venue for a charity fashion show recently, that led to traffic jams in the locality. The authorities do not want a repetition of that. Almost 7,000 people were expected to watch the two shows.
"This cancellation is unavoidable due to circumstances beyond the artist's and our control. Issues related to traffic and parking at the venue, which were brought to our attention only a couple of days ago, forced the cancellation of all artist travel arrangements until these logistical issues were sorted out," a press release by OML read.