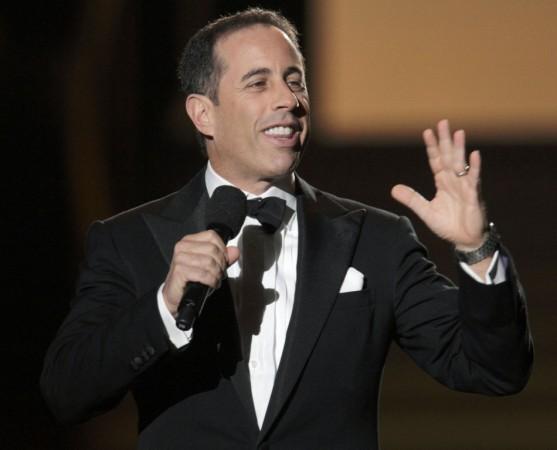 Rumors of a Seinfeld reunion had been doing the rounds for a while now, and Jerry Seinfeld confirmed the news on Thursday during his appearance on "Boomer & Carton" radio show on WFAN.
While he did not divulge much about what the show is going to be about, Seinfeld noted that it is going to be "short-ish form," a "one-and-done" and viewers would get to see it "very, very soon." He also said that other "Seinfeld" characters are involved in the project.
Jason Alexander will be back as George Costanza, Seinfeld revealed.
The project will not be a commercial or an episode of his hit web series "Comedians in Cars Getting Coffee," Seinfeld said on the morning show.
"I gave you more now than I've given anyone," he said. "I told you what it isn't. And then I also told you that it isn't not that, either."
Seinfeld's confirmation of a reunion of sorts has led to a number of theories being floated around on what the show could be about.
Given the fact that Seinfeld is a sports enthusiast, both in real life and reel life, MTV speculates that the project might have something to do with the Super Bowl.
And with Seinfeld rubbishing reports that he and Jason Alexander were shooting a Super Bowl ad when they were spotted recently filming outside Tom's in New York early this month, MTV theorises that "the reunion could be part of the pre-game festivities or the half-time show."
"Maybe George has become the GM for the New York Jets after his run working with the Yankees? We can only hope Larry David finds some reason to come back to voice the ghost of George Steinbrenner," MTV reported.