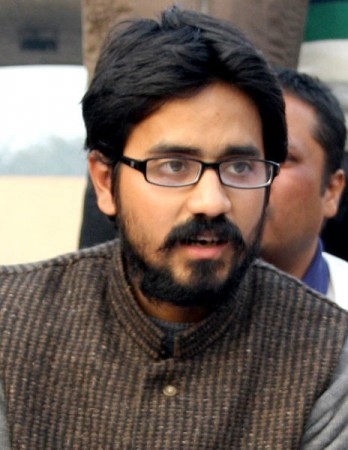 Political cartoonist Aseem Trivedi was released on Wednesday from Arthur Road Jail on a personal bond of ₹5,000.
Initially, Trivedi refused to seek bail and demanded the sedition charges against him to be dropped. He eventually accepted a bail offer by the Bombay High Court.
According to TV reports, the government is reportedly taking legal opinions regarding Trivedi's case and sedition charges against him are likely to be dropped.
Mumbai police on Sunday arrested Trivedi following a private complaint filed by Amit Katarnayea, a member of the Republican Party of India. The Kanpur-based cartoonist is accused of insulting the national symbol and constitution.
Trivedi is facing charges of sedition under Section 124 A of the Indian Penal Code, violation of the Information Technology (Amendment) Act 2008, and the Prevention of Insults of National Honour Act 1971.
Following his arrest on Saturday, Trivedi was sent to police custody till Sept 11. He was directed to be placed in judicial custody till Sept 24 by a Mumbai court on Tuesday after the police surrender his custody.
Trivedi's arrest kicked off a nationwide outrage, bringing the freedom of expression to question. Several well-know personalities criticized the arrest of Trivedi.
Lately, BJP senior leader LK Advani lend his support to Trivedi, saying that the present political system is worse than Emergency.
One of Trivedi's cartoons posted on www.cartoonsagainstcorruption.blogspot.in, illustrated the Parliament as a gigantic toilet. In another cartoon he had replaced the lions with four wolfs oozing blood from their mouths. Another one of his works supposedly depicted the sorry state of the country and is titled 'Gang Rape of Mother India.'