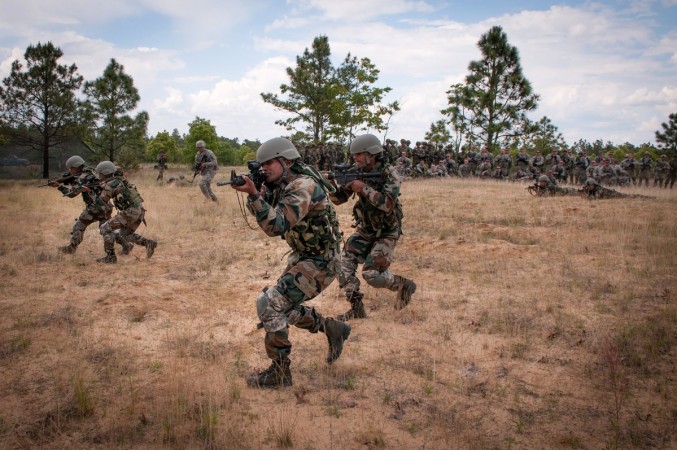 The continuous terror attacks on camps of Indian security forces have raised the level of concern about the prevailing security situation in Jammu and Kashmir and the safety of our armed forces.
With inputs pouring in about possible terror attacks, like those in Pathankot or Uri, the Indian Army is reportedly looking for technology to safeguard military bases that are still vulnerable to terror attacks.
According to a DNA report, procuring of reconnaissance and early warning systems to secure military bases and vital installations is a top priority of the Army.
Army Chief General Bipin Rawat on Wednesday said the Army was constantly getting inputs on attacks along the lines of Pathankot and Uri.
"We keep getting inputs on attacks on the lines of Pathankot and Uri. Security of installations in the hinterland is a concern," he was quoted as saying by DNA.
He also said intelligence, reconnaissance, electronic warfare and early warning systems are required to deal with such situations.
The government had recently presented a proposal to procure 1.86 lakh bullet-proof jackets for jawans. Minister of State for Defence Subhash Bhamre, while replying to a question in the Rajya Sabha, had said that 50,000 jackets had already been delivered to the Army.
It is also reported that 297 jawans were killed and 336 were injured while on duty between 2014 to 2016.
An Army source was quoted by DNA as saying that the plan to construct additional walls and electric fencing along the border was still not fully operational, and that the kind of fencing that exists now is easy to breach.
"Some installations have got it, but it will take time to completely secure all, as the money required to complete this is huge," the source told DNA.
Rawat, speaking at a seminar also urged the private sector to aid the government in developing indigenous systems which would help to cater to the needs of security forces. He said: "We must win the next war with home-made solutions."
It looks like Rawat's is rooting for Make in India when it comes to equipment and other supplies to defend the nation.