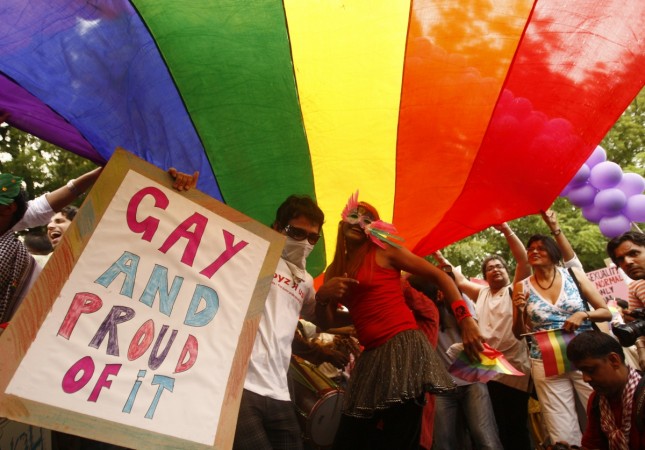 In a major setback for LGBT activists fighting for their rights in court, the Supreme Court (SC) on Wednesday refused to hear a petition against criminalising gay sex.
According to the Indian Express, a bench led by Justice SA Bobde referred the plea to the Chief Justice of India (CJI) so a decision can be taken as to whether it should be heard along with the other curative petitions on the issue that are already pending since the main issue is the validity of Section 377 of the Indian Penal Code (IPC).
Several Indian gay, lesbian and bisexual celebrities, including chef Ritu Dalmia, hotelier Aman Nath and dancer NS Johar, had moved the SC seeking protection of their sexual rights on grounds that it was an important part of the fundamental right to life, the Press Trust of India (PTI) reported.
They were quoted by the agency as saying their lives had been "inexorably constricted and their rights infringed" upon due to Section 377.
According to the IE, the plea said:
"Sexual expression, in whatever form, between consenting adults in the privacy of a home ought to receive protection of fundamental rights... (Petitioners are) highly accomplished professionals who have been felicitated for their professional achievements, but have suffered because of the deleterious effect of this draconian law on their personal and professional lives... Despite their achievements and contributions to India in various fields, they are being denied the right to sexuality, the most basic and inherent of fundamental rights. Section 377 renders them criminals in their own country."
Several people on Twitter have also come out in support of the petition against ban on homosexuality.
Reasons why #Section377 should go: It's British, it's unconstitutional, it's poorly drafted, and it's un-Indian and un-Hindu.

— Diya Nag (@saysdiyanag) June 29, 2016
#Section377 is a misleading colonial repressive law which should be done away with. — Reddy Pawan Kumar (@Reddypawan14) June 29, 2016
Squash #Section377 pic.twitter.com/gLUwwWi4m1

— Raju Parulekar (@rajuparulekar) June 29, 2016
India mst Filter ot criminal orthodoxies of Feudals! Strike Down #Section377 for LGBTQ rights! It against spirit of CONSTITUTION!! — Baul (@Diatomical) June 29, 2016
The Supreme Court had, in December 2013, dismissed the historic Delhi High Court ruling that had decriminalised homosexuality.
The apex court had also dismissed review petitions that had been filed against the December 2013 ruling had declared homosexuality a punishable offence, according to the PTI report.