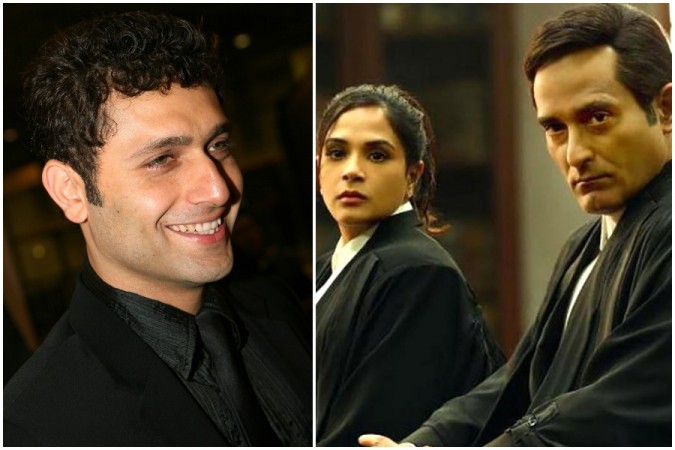 The movie Section 375 is being widely appreciated for the hard-hitting storyline and performances. But do you know the story of Section 375 is based on the rape case of actor Shiney Ahuja?
Writer of Section 375, Manish Gupta revealed that he was deeply affected by Shiney's rape case, and that is what gave him the idea of making the film.
While talking about this, Gupta also revealed some disturbing series of events that occurred during Shiney's trial. The actor was accused of raping his house-maid, and was sentenced to seven years of jail by a sessions court, before getting bail from the High Court.
"It is absolutely inspired by the Shiney Ahuja case because I knew Shiney personally. This was in 2009. In 2009, I was supposed to do a film with Shiney. It was supposed to be a film on the gangster Charles Sobhraj. So I used to visit Shiney at his residence in Oshiwara and his wife Anupam," Gupta told The Quint.
"She was his manager, so I used to interact with her. And now there was this maid, a very young maid in the house. She used to serve me water etc. One evening, I just heard that Shiney has been arrested for raping that girl. I was shocked. I rushed to the police station - the Oshiwara police station," he added.
The writer further said that he had met with the DCP, who had said that intercourse between Shiney and the maid was confirmed, but they were not sure if it was consensual or rape.
The Section 375 writer told the publication that when he again went to meet Shiney's wife, she had explained to him how DNA reports could be manipulated as had also expressed doubts at the police investigation.
"His career was ruined, he spent four to five months in jail and after he came out he was still tainted. Imagine if you are accused of a crime like rape, nobody will want to associate with you. Imagine the embarrassment within the family. His whole life was ruined, his career was ruined," Gupta added.
Saying that the maid's statement made him believe too that she was not lying, but his mind was still confused.
"Now I didn't know what to believe. On one side was Anupam who is a woman and her husband has been accused of rape. Her life is devastated even if it was consensual sex. On the other hand, there is this girl who has been raped, exploited so it was rather disturbing for me. And that's how the germ of the movie came. But yes there are other similar cases to that of Shiney's that were source material for me," the writer said.