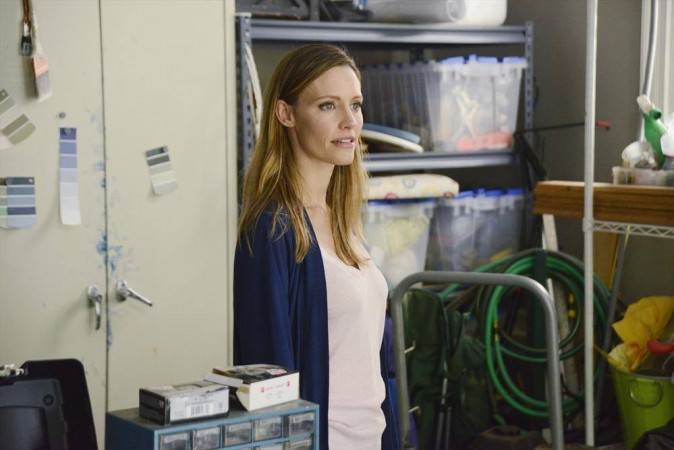 ABC will be airing season 1 episode 5 of "Secrets and Lies" on Sunday, 22 March.
After learning the truth about his neighbours, the Richardsons, Ben (Ryan Phillippe) is now suspicious about the Daly family's part in his illegitimate son Tom's murder. Meanwhile, the few people who believe in his innocence are also turning against him, including his own wife.
In episode 4 "The Sister", detective Cornell (Juliette Lewis) exposes the truth about where Natalie (Indiana Evans) was, when she was supposed to be baby-sitting Tom. Ben goes over to Richardsons' house to confront them about why the couple covered up for Natalie, who had gone for a concert leaving Tom in the couple's custody.
Vanessa (Kate Ashfield) reveals to Ben that she too had a son who died. From the late boy's pictures, Ben assumes that their son Malcolm, was abused and insists that they killed Tom as well. It was later revealed that Malcolm had haemophilia, and his visible bruises were presumed to be from parental abuse. He was taken away from them and the new family beat him repeatedly, which is how he died.
Meanwhile, Natalie's pregnancy test comes back negative and Ben tells her that he truly cares for her. Ben's elder daughter then clarifies to him that there was nothing sexual going on between her and Ben's friend Dave (Dan Fogler). Ben had kicked him out of the house because he suspected Dave of having an affair with his daughter.
Cornell informs Ben that he had called someone by the name of Sarah Jenkins on the night of Tom's murder and left her a voice mail. However, it turns out, that he was actually trying to reach Jess (Natalie Martinez), whose number is similar to Sarah and because he was drunk, Ben got the numbers mixed up.
This new information raises more questions; Did Ben actually kill Tom in the night he has no memory of? Was Tom's mother Jess colluding with Ben on the murder? Only time will tell.
Meanwhile, in the trailer for next episode it is revealed that Ben is now convinced that his neighbours, the Daly family, were involved in Tom's murder. However, Cornell warns him that if he keeps "pushing, someone's going to push back" and her words are ringing true, as one by one, everyone starts turning on Ben.
Ben's wife Christy (KaDee Strickland) is also seen telling him, "I wanna kill you". However, her statement could be attributed to the fact the Ben cheated on her with Jess, got her pregnant, resulting in Tom's birth. The couple, whose relationship was already rocky, was trying to keep it together for their girls and Jess probably has had enough, bottling up her feelings.
Ben has more than just people's hatred to worry about. A man, possibly the same person who killed Tom, breaks into his garage and Cornell warns Ben that this person is extremely dangerous.
The promo for "The Jacket" ends with Ben staring into his garage, which is filled with flashlights. It is symbolic, because the weapon used to murder Tom was a flashlight.