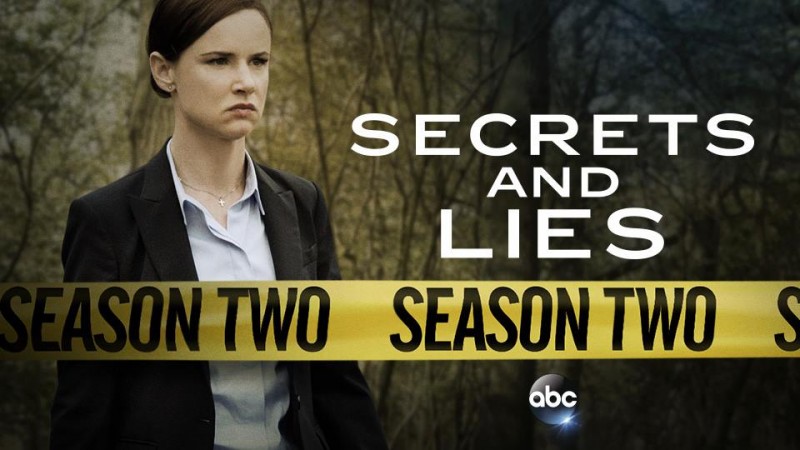 After the spectacular finale of season 1, it is no wonder that ABC wisely renewed the drama series "Secrets and Lies" for season 2. However, fans better not have got too attached to the dysfunctional Crawford family, because none of them are going to return for the next season.
According to latest reports, Juliette Lewis, who played the no-nonsense detective, Andrea Cornell, is the only cast member confirmed to come back from another season. In fact, the star from season 1, Ryan Philippe, who played Ben Crawford, had responded to congratulatory messages from fans on social media, by saying the story told in season 2 will not involve his character.
"Since there seems to be some confusion...the 1st season was a/b a man accused, his family & how he ultimately sacrifices himself for them," Phillippe was quoted as saying by The Wrap, "That story has been told to completion, this season, as was always the intent."
He further congratulated co-star Lewis and the creators of the show for getting picked for yet another season. "I'm so happy and excited for all involved that 'Secrets & Lies' will return for another season," the 40-year-old actor declared. "Congrats to Juliette, Barbie Kligman, Aaron Kaplan & the writers."
Although, fans were really hoping to get some closure on the story that season 1 focused on, Detective Cornell will be investigating another case when "Secrets and Lies" comes back on air again. Moreover, in an online video, titled "Cornell: Confidential: 14 Months Later", the Crawfords' story was more or less wrapped up.
In the video, Dave and Natalie are seen celebrating the latter's 18th birthday when Cornell walks in. Natalie makes it clear that she wants to clear her father's name from the false charges. She wants to tell the world that Ben did not kill Tom and it was in fact her little sister Abby, who did it.
One can only hope that along with a new thrilling and gripping murder mystery, season 2 will also provide more back story on Cornell's daughter, who is in jail.
Meanwhile catch up on all the episodes from season 1 of "Secrets and Lies" tv series online and watch out for more updates, spoilers, trailer and reviews for season 2 here.