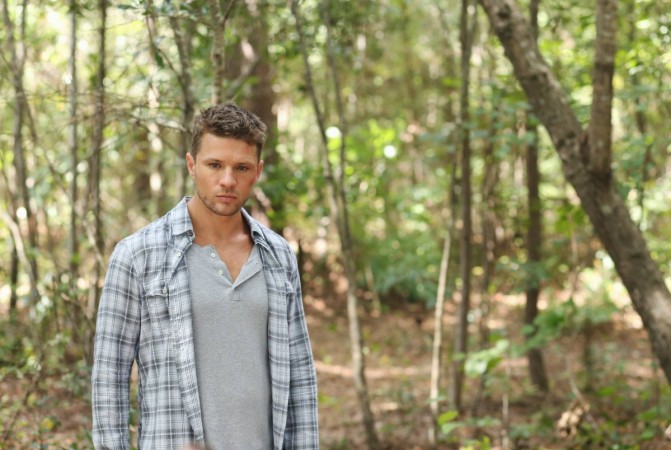 ABC will air season 1 episode 6 of "Secrets and Lies", titled "The Confession" on Sunday, 29 March.
Although Ben (Ryan Phillippe) has no recollection of what happened on the night his illegitimate son Tom was murdered, there is someone in Chelsea Bay Drive that knows it. A vigilante has been torturing the "Secrets and Lies" protagonist by placing the bloody murder weapon in Ben's garage and placing numerous flashlights (the murder weapon) in his house, without any of the inhabitants' knowledge.
Towards the end of "The Jacket", episode 5, detective Cornell (Juliette Lewis) had warned Ben that he has to be careful because someone is stalking him. Finally paying heed to her advice, Ben arranges for his wife Christy (KaDee Strickland) and their two daughters, to get police protection.
Ben himself has denied the offer for police protection and has moved in with his confidant Dave (Dan Fogler). Although the friends had a falling out after Ben suspected Dave of having an affair with his elder daughter Natalie (Indiana Evans), the duo reconciled after Natalie revealed the truth about her pregnancy.
However, refusing police protection may end up being a bad decision for Ben, as the vigilante who has been going in and out of the Crawford household without anyone's knowledge, amps up his game and abducts Ben. "Ben thinks he has managed to escape Cornell's laser-like focus for a while, only to find that he is forced to re-live his past mistakes while fighting for his life," reads the promo for "The Confession".
In various shots for the episode 6 of season 1, Ben is seen being tortured by the vigilante, as as he repeatedly tells him, "I didn't do it", not necessarily about Tom's murder. It could be some secret from his past that has come back to haunt him in the form of the vigilante.
Watch out for Season 1 episode 6 "The Confession" of "Secrets and Lies" on 19 March, Sunday at 9.00 pm (EST) on abc.