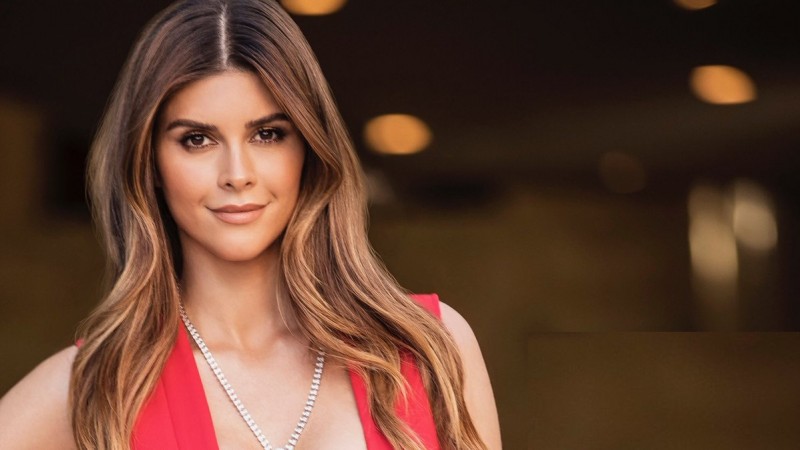 Shiva Safai, the television personality popularly known for her appearance on the reality show Second Wives Club, has opened up about her stepdaughters, Gigi Hadid and Bella Hadid.
The 35-year-old reality star, who is set to tie the knot with millionaire real estate mogul Mohamed Hadid, admitted that she is grateful to be a part of the family. "I am very grateful to be part of a family. I have been welcomed in with so much warmth and love," she said.
Also read: Bella Hadid's shares the CUTEST ever photo of her hugging sister Gigi Hadid
Safai also stated that she is more like a close friend to the supermodels than a stepmother. According to her, they can always reach out to her for any help and she will be willing to cheer them on in anything they do.
"I would say I feel more like someone they know they can always trust as a friend, rather than a stepmother. They know they can count on me any time and day and I'm always there cheering them on from the sidelines. I'm so proud of their success and the beautiful young women they've become," Mirror quoted the reality star.
The Second Wives Club cast member even praised Mohamed Hadid's second wife and the biological mother of Bella and Gigi, Yolanda Hadid, for being an amazing mother. "They have an amazing mother who is always involved in their lives and has the best advice and intentions for them," she said.
However, this is not the first time Safai has openly praised Yolanda. During one of her interviews last month, she described the Dutch-American television personality as a great supporter, who is the backbone of her two daughters.
"They have a wonderful mother who always is their backbone and supports them no matter what. And they are good kids with good heads on their shoulders, good upbringing, they have unconditional love from the entire family and we are all so, so proud of all their achievements," she told E!Online.
Second Wives Club will be back with episode 4 next Thursday, May 25, 9pm EST on E! Online and it is titled Billionaire Matchmaker. Check out the official synopsis below:
Veronika struggles with what to do about her husband's infidelities, but finally decides it's time to tell Katie. Katie invites the whole group to her grand opening, but has to pass inspection first. Shiva and Mohamed make a bet to see who can find the most suitable girlfriend for Shiva's brother.