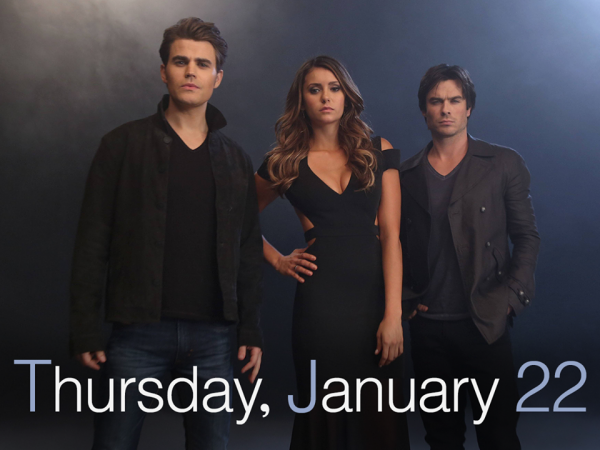 "The Vampire Diaries," which returns to The CW on Thursday, has been renewed for one more season, and one of the main attractions of the series are the three leads played by Ian Somerhalder, Nina Dobrev and Paul Wesley.
For a while now, rumours have been swirling around of the possibility of one of them leaving the vampire drama, and in a recent interview Wesley said as much when asked about season 7.
Talking about the upcoming season, Wesley told Collider: "I think that we have another year in it and then I'm not sure anything past that. For me, I'm really still enjoying it because I'm directing it now and so that, to me, is like this really new thing. I think if it weren't for the directing maybe I would be feeling somewhat stagnant, but I think next season will be kind of interesting because I think it's – I think they're gonna shift the dynamic because I'm not sure if it's gonna be the same cast, to be honest with you."
"So it'll be interesting to see what they come up with. And then I don't know what's gonna happen past that. I just, I don't know," he added.
Talk is that Dobrev will quit the show post its current season. Although the actress, who plays Elena Gilbert on the show, is yet to formally address the rumours, sources close to the actress leaked to the media that her current equation with ex-boyfriend Somerhalder has made things uncomfortable for her.
Rumour also hints that Dobrev now wants to focus on her movie career.
"Nina has been going to different premieres and been hanging out in Hollywood taking meetings because she wants to expand her career and move on from Vampire Diaries," a source revealed to HollywoodLife back in October.
"The Vampire Diaries" will see one of its regulars, Steven R McQueen, leaving the show shortly after its Thursday midseason premiere. McQueen plays Jeremy Gilbert, who will be shown as leaving Mystic Falls for a better future far away from the supernatural beings.