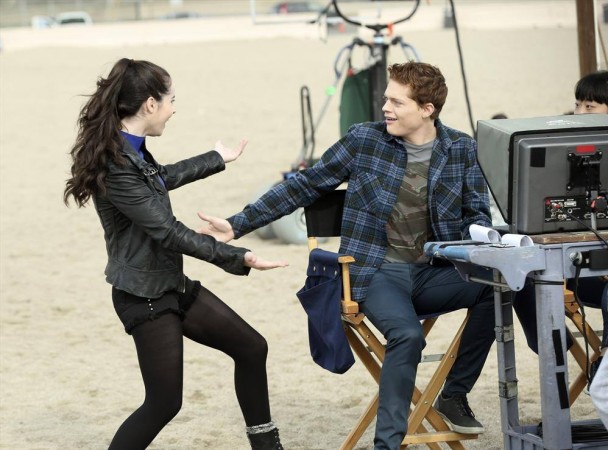 The talented Sean Beardy, best known for his role as Emmett in ABC's "Switched at Birth," is celebrating his 23rd birthday on Friday, May 3. Although Emmett and Bay (Vanessa Marano) are currently separated, most fans still want to see the young couple back together.
Emmett had made it a little difficult for the fans to like him in the last season, but he has been a pretty good boyfriend to Bay for a long time. So, we are still rooting for these two get back together. Here are some of their best moments:
Love Among the Ruins [3x12]
Emmett: Are you into Tank?
Bay: It doesn't matter if I'm into him. We're together. Emmett, I did the one thing that I swore I would never do. You, of all people, should understand how crappy I feel right now.... There's so much that could drive us apart, but I'm not gonna let it. You're the one that I always come back to.
Oh, Future [3x14]
Bay: You will always have me.
Emmett: Seeing you and being with you is the best part of every day.
Related
'Switched at Birth' Season 5 air date, spoilers: Latest set photos, casting updates; see adorable photo of baby Carlton
Switched at Birth Season 5 episode names, premiere details: Stars share back-to-work photos from set
Switched at Birth Season 5 air date; plot details, set photos of cast members
Netflix November 2015: 'The Runner', 'Jessica Jones', 'Switched at Birth' and other releases on instant streaming