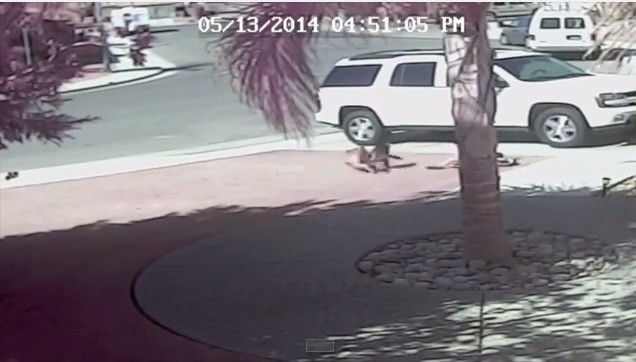 Scrappy, the dog that was attacked by a cat for going after a four-year-old boy, was put to sleep on May 24, after the dog showed no signs of being rehabilitated.
The eight month old Labrador-Chow mix was at a Bakersfield animal shelter for rehabilitation ever since it attacked Jeremy Triantafilo outside his California home early this month.
But even there, the dog exhibited aggressive tendencies and tried to bite employees. After the mandatory 10 days of trying to rehabilitate the dog proved unsuccessful, authorities decided to euthanize him, reports said.
Meanwhile, the four-year-old's mother Erica Triantafilo had earlier noted that there was only a slim chance of Scrappy being rehabilitated.
"The animal can be rehabilitated by the family possibly but from what I understand, that's a long and difficult procedure to get the dog back in their (the owner's) custody. Otherwise it will be put to sleep, unfortunately," Erica told the Today.com after the attack.
Praising the cat, Erica noted that Tara often exhibited a "lion complex." The stray was adopted by the family some six years ago and it often tries to discipline the family's dog, Erica said.
"Every once in a while she puts our dog back into her place, but for the most part, she's just the most mellow cat you've ever met. All our boys love her and pick on her occasionally. She just loves them right back anyway."
Jeremy's dad Roger Triantafilo, too, praised Tara for its family-oriented mindset and said he was touched by its selfless love.
"It was pretty amazing to see just a cat take on a dog and so selflessly just put herself out there and not worry about if she was going to get bit or injured herself," he said.
Tara has since become a minor celebrity in the area after the video of the attack went viral. The footage has received more than 2 million hits and the family has been flooded with messages praising the cat's bravery.
"That's freaking amazing.. video of the month, if not the year. Hero award to the cat," wrote one YouTube user after watching the video.
Interestingly, Tara was also invited to throw the first pitch at a local minor league baseball game last week.
"We will be attempting to have her throw out the first pitch. Now, how that goes off, we'll see, but the idea is to have her pitch the ball," Philip Guiry, assistant general manager for the Blaze, a local minor league baseball team, told Reuters at the time.
Tara has also been immortalized on coffee cups, water bottles, T-Shirts, handbags, pet bowls and other fashion accessories.