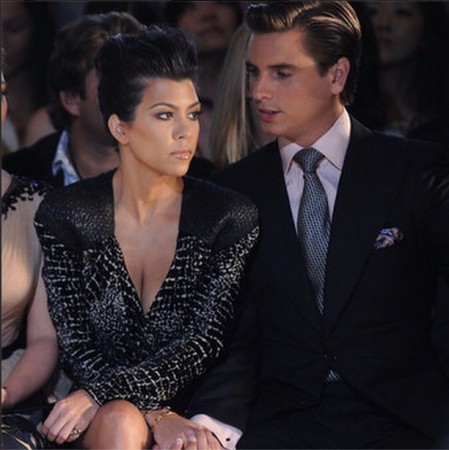 Scott Disick is reportedly happy that Kourtney Kardashian and Sofia Richie are in good terms now. The 35-year-old reality star had posted a photo with the mother-of-three and the 20-year-old model while on vacation in Mexico on 23 December.
"What more can a guy ask for. THREE'S COMPANY," he captioned the post.
According to a report in Hollywood Life, Scott had consulted Kourtney before bringing Lionel Richie's daughter to their family vacation. A source said: "Scott had to ask Kourtney's permission to have Sofia along on the family holiday vacation and he was surprised that she said OK. Scott is loving being with the kids, having Kourtney with him while also having his girlfriend with him too."
"He feels like he is having the best of both worlds, the two women he loves and is most attracted to in the world, together with him for the holidays. He is happy and feels grateful that Kourtney is being mature, tolerant and kind to his girlfriend Sofia," the insider added.
Another source shared: "It has been Sofia's dream to build a better relationship with Kourtney from the beginning and she couldn't be happier now that they've bonded on a whole new level. Sofia really didn't want to put Scott in the middle, but she had been pleading with him for months and months to help bridge the gap between herself and Kourtney."
"Sofia really made an effort to win Kourtney over by just being herself, proving to Kourtney how much she cares about her children, and about Scott," the insider stated.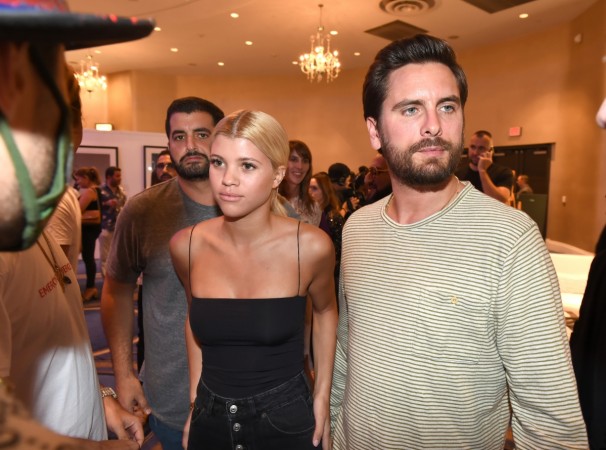 As for Scott and Sofia's relationship, the couple's bond have been stronger that ever. During an interview with Australian newspaper Sydney Morning Herald's The Goss, she gushed about her love life with the father-of-three. She said: "We are very happy, very lovey dovey,"
"We are best friends and that is mainly the strongest connection we have," she added. "We have always had that best friend connection and from there it has really worked out. I am so happy."
However, she admits that she gets upset over the split rumours circulating around them. She shared: "Everything is so false. I don't read it because I just get really angry."