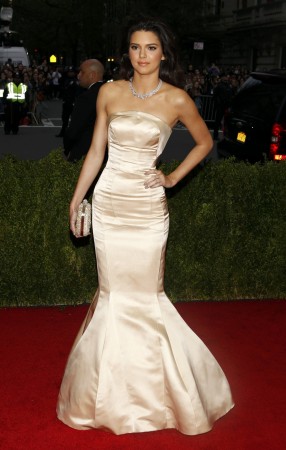 A new report by Star magazine states that Scott Disick, who welcomed his third child with Kourtney Kardashian in December, cheated on his longtime partner with her half-sister Kendall Jenner.
The outrageous cover story of the magazine claims that Disick and Jenner slept together when Kardashian was pregnant with their third child. According to Star, this latest revelation has further affected Kardashian's relationship with the father of her three children.
However, the report has been debunked by Gossip Cop stating that "like a lot of what Star publishes, it's 100 percent false". Further refuting the story, Gossip Cop noted that Star Magazine does not have reliable Kardashian or Jenner family sources, and a representative for Jenner has already said there's no truth to the latest report.
This is not the first time Star has come out with sensational stories about the Kardashian-Jenner clan, and the family has often called out Star for printing unsubstantiated claims. And this cover story, too, seems to have no basis in reason or fact.
Disick reportedly started seeing Kendall as an adult after partying together on more than one occasion, and the Star report claims that what should have been a brotherly relationship has now become a sexual one.
"After their partying episodes, he saw Kendall as an adult," an insider told the magazine, according to HollywoodLife. "A superhot and fun one at that."
"This is what their relationship has turned into. What should be a brotherly/sisterly love has become sexualized. Scott clearly finds her attractive, and she likes the attention. It's just wrong," the source allegedly added.
This was apparently brought to Kardashian's attention by a friend, who heard of Disick and Jenner getting together. "Her friend had heard that Scott and Kendall had sex during a night of partying and told Kourtney that they'd been sending steamy texts to each other ever since," the supposed source told Star. "At first, Kourtney was in complete shock and disbelief. But after she processed the information, she was devastated. She yelled, 'They're dead to me!'"