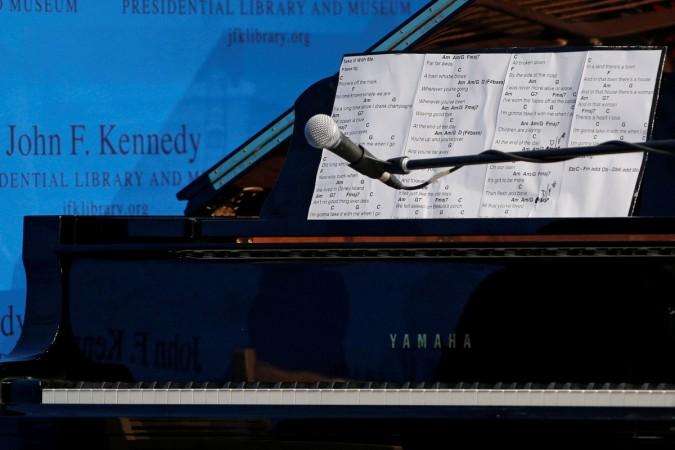 A study conducted this October reveals that researchers have invented a technique to cure diseases using music. This unique technique has been termed as "sonification."
Researchers from Finland's University of Tampere, London's Francis Crick Institute and Eastern Washington University came up with this research.
The process of sonification involves conversion of information about proteins into melodies. These melodies can be analysed by our ears.
The researchers who carried out this study believe that our ears are likely to examine things more than our eyes. Ears can spot the changes in a much better way in comparison to our eyes observing them under a microscope.
This invention is believed to aid the doctors in diagnosing ailments in a much better way in the future.
"We are confident that people will eventually listen to data and draw important information from the experiences," stated Dr Jonathan Middleton, a composer and music scholar, who is based at Eastern Washington University and in-residence at the University of Tampere, as per the press release published by the University of Tampere on October 20, 2016
"The ears might detect more than the eyes, and if the ears are doing some of the work, then the eyes will be free to look at other things," Middleton stated further.
Dr Middleton's algorithms were blended with his composing skills in order to form sonifications. The researchers combined music informatics with the bioinformatics and found an absolutely new way to perceive complicated issues in biology.
"Protein fold assignment is a notoriously tricky area of research in molecular biology," said Dr Robert Bywater from the Francis Crick Institute.
"One not only needs to identify the fold type, but to look for clues as to its many functions. It is not a simple matter to unravel these overlapping messages. Music is seen as an aid towards achieving this unraveling," he said further.
The researchers concluded by stating that their molecular melodies can be used instantly for teaching protein science. Scientists will be able to utilise this technique better after some practice and use it to distinguish between different types of proteins and detect the diseases.